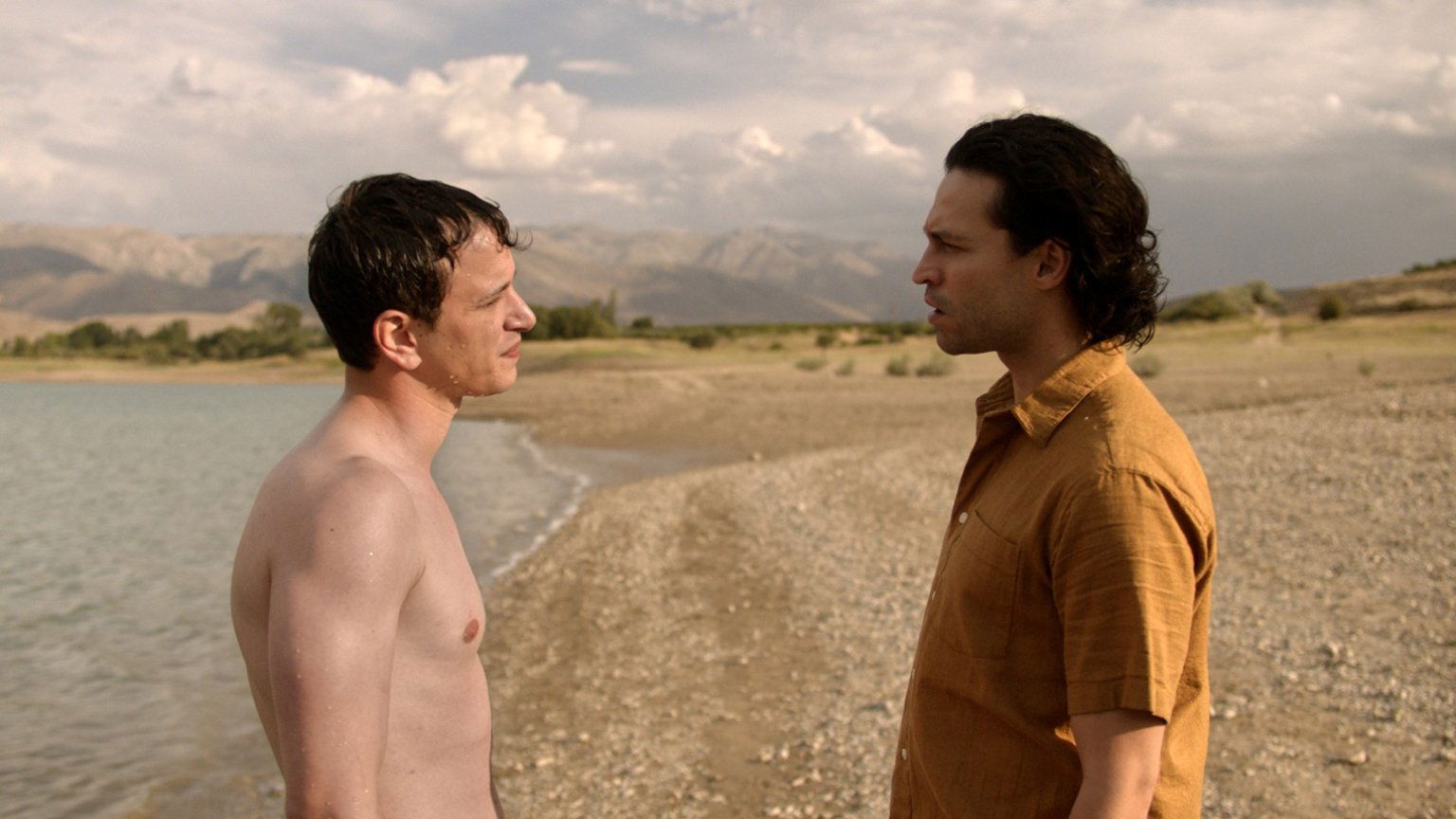 Emre, a big city prosecutor, is sent to the small village of Yaniklar, which is ravaged by drought and sinkholes. His arrival coincidentally coincides with the hunt for a wild boar, which runs through the village in a panic with dozens of boys and men chasing after him. The blood trail of the dead beast sets the tone for the story that slowly unfolds after this.
Turkish film noir
Burning Days (2022) is the new compelling film by Turkish director Emin Alper and is a kind of cross between a film noir and a political thriller. The lead role is played insanely well by Selahattin Pasali, who you may know from Netflix series Midnight at Pera Palace (2022– ). His opponents include Ekin Koç, Erol Babaoğlu and Erdem Şenocak, all of whom also deliver excellent acting performances. The film tells a simple story, divided into four parts, that slowly but surely becomes unbearably exciting.
The first case that Emre gets to choose is about a rape. A serious offense, and moreover not the first time. Emre immediately finds himself in a difficult situation: he has a hangover, which he owes to a drinking binge from the night before, where the rape victim was also present. He thinks he saw what happened, but has also forgotten part of the evening. And are the memories he manages to retrieve actually correct?
Sterke thema's
The rest of the film is a search for the truth, in which we also learn more and more about the local political conflict surrounding water management and the sinkholes and we see Emre struggling with his own sexuality. Burning Days is extremely topical in its theme and at the same time timeless. The political games, the herd behaviour, the way rumors spread and the popular anger are universal and are brought to us in Alper's poetic imagery and accompanied by a penetrating soundtrack by Stefan Will.
Eternal outsider
The director is also not averse to a bit of symbolism, but does not put it too thick on top. The slaughtered wild boar from the opening scene keeps recurring, followed by rats trapped between walls and the sinkholes that shatter the continuity of the landscape. Emre is an outsider in this story, representing not only himself, but the whole difference between rural and urban, conservative and liberal, and perhaps also between heteronormative and queer.
Alper knows how to put all those things into his film and in the meantime knows how to keep the calm in the story. The plot of the film slowly comes to us, and the more puzzle pieces fall into place, the more unnerving the viewing experience becomes. The quiet appearance of the film is misleading: Emre's fate gets under your skin and keeps you on the edge of your seat until the last bizarre minutes. Burning Days is a layered work of art to remember a lot.
Beeld: Still 'Burning Days' via Filmdepot
---