Young Wallander (2020–2022) will not be continued. Netflix decides not to extend the mysterious crime series for a third season and pulls the plug on the story about detective Kurt Wallander (Adam Pålsson).
Killer's Shadow
The series is based on the books by Henning Makell and premiered in 2020 with six episodes. The second season titled Killer's Shadow was released in February 2022. Now, more than a year later, this appears to have been the last season.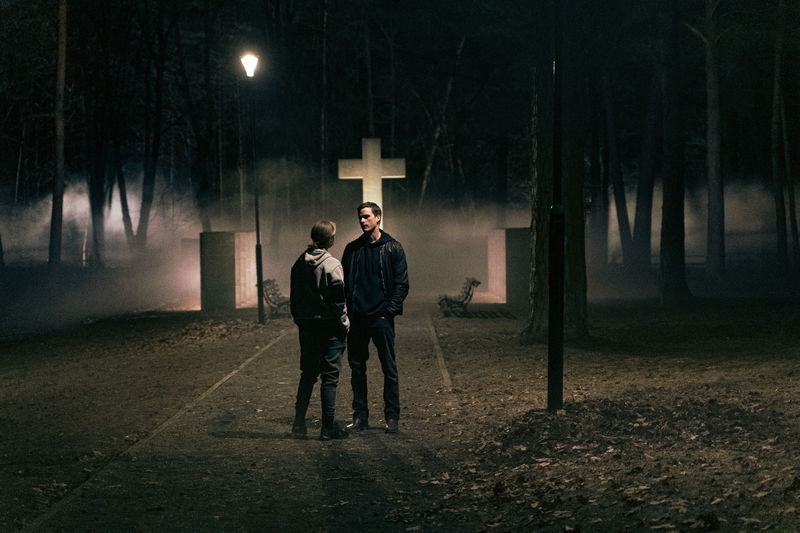 Image via Andrej Vasilenko/Netflix © 2022
Closed ending
After the closed end of season 2 – which saw Wallander get a seemingly easy case of a hit and run outside a nightclub – it was thought that the series will anthologically highlight a new case and new years of Wallander each season. Unfortunately, nothing could be further from the truth. The crime series has come to an end. A reason is not known, but Netflix confirms the news. 6.9
Young Wallander (2020‑2022)
Watch on Netflix • 'Young Wallander' is based on the crime novels by Henning Mankell. The series is a modern translation by Ben Harris of the adventures of legendary detective Kurt Wallander, set in Sweden's current violent crime scene.
Another film adaptation
The detective's story came to the screen earlier with Wallander (2008–2016). This series with Kenneth Branagh as Kurt Wallander ended in 2016 after four seasons. The first adaptation is the Scandinavian Wallander (2005–2013), in which Krister Henriksson takes on the role of the detective.
Beeld: Still 'Young Wallander' via Andrej Vasilenko/Netflix © 2022
---