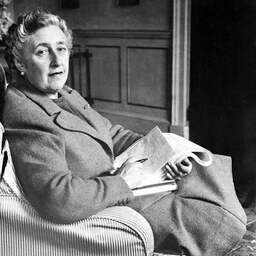 By our entertainment editors
---
March 27, 2023 at 06:56
Several of Agatha Christie's novels have been edited to remove potentially offensive language, such as slurs and references to ethnicity. These include passages from the famous detective books about Hercule Poirot and Miss Marple, which Christie wrote between 1920 and 1976.
So-called 'sensitivity readers' have stripped the books of language and descriptions that modern audiences find offensive, writes the British newspaper The Guardian.
The modified versions are only visible in editions published by publisher HarperCollins since 2020. References to ethnicity have been dropped in these new editions. Think about describing a character as black, Jewish, or as a gypsy.
The new editions of the James Bond books have also recently been adapted by sensitivity readers. Publisher Ian Fleming Publications Ltd, who owns the rights, had the original texts reviewed by a group of proofreaders. As a result of that assessment, new versions have been published, in which a disclaimer is also added.
It was previously reported that British publisher Puffin has changed hundreds of passages from British copies of Roald Dahl's books so that "everyone can enjoy" Dahl's work. For example, a character in Charlie and the Chocolate Factory is no longer "fat" but "huge", Oompa Loompas are gender neutral in the same book and in The Twits the female protagonist is no longer described as "ugly".
In the Netherlands, it is currently less common for publishers to have texts checked for possibly dated and/or offensive passages. For example, publisher De Fontein, which publishes Dahl's Dutch-language books, does not publish modified editions.
---
---