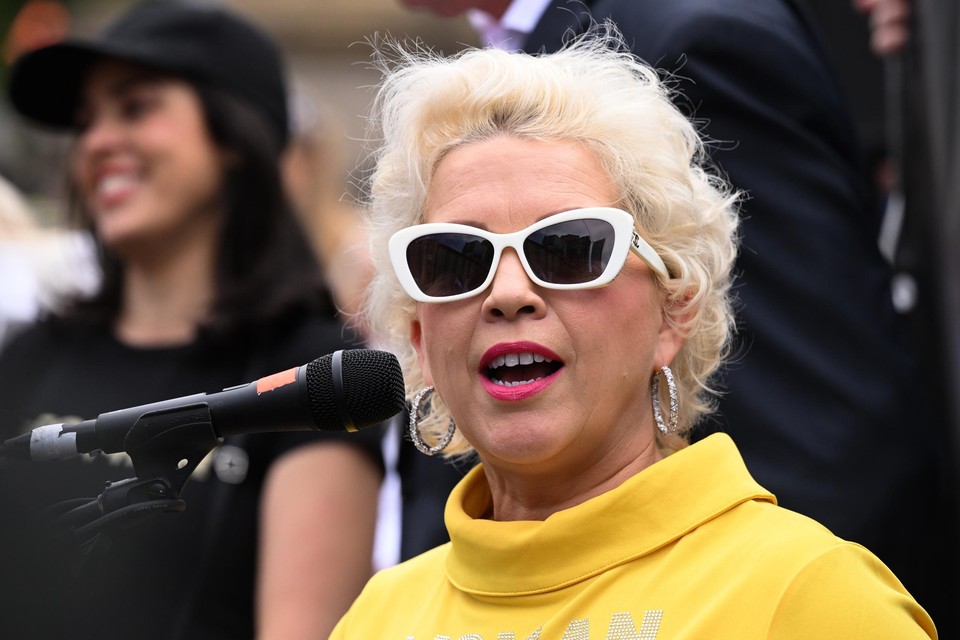 British anti-trans activist Posie Parker has canceled several events in New Zealand and is said to have left the country after things turned chaotic and violent at an event where she was to speak. Among other things, she was booed and tomato juice poured over her.
Controversial activist Kellie-Jay Keen-Minshull, also known by her pseudonym Posie Parker, was scheduled to speak at an event in Auckland on Saturday morning, but left the venue before ever taking the microphone in her hands. It is estimated that thousands of pro-trans protesters turned out for the event. Before Parker could speak, chaos ensued. Video footage shows how the woman is shielded by the police and taken away. Meanwhile, tomato juice, among other things, is thrown at her.
Parker attempted to livestream her speech and exit, saying, "I'm scared of this place. This country is fucked."
This contains embedded content from a social media network that wants to write or read cookies. You have not given permission for this.
Click here to adjust your preferences
Her arrival in New Zealand was already very controversial. Activists had tried to get the immigration service to deny the woman entry into the country. That under the idea that she would pose a threat to public order. On Friday, a court decided that the woman would still be allowed to enter the country. Immigration Minister Michael Wood said in a statement on Friday: "Like many New Zealanders, I would prefer that Kellie-Jay Keen-Minshull never set foot in New Zealand. I find many of her views repugnant and concerned about the way she courted some of the vilest people and groups, including white supremacists. I condemn her incendiary, despicable and erroneous world views," Wood said, but he had consulted with Immigration New Zealand and concluded that the "case did not meet the threshold for ministerial intervention."
(sgg)
---
---