A few days ago it was announced that the comedy series Arrested Development (2003–2019) Netflix would leave, but fans can breathe a sigh of relief. The streaming service has managed to get the rights to all seasons just in time. Arrested Devopment will continue to be seen on Netflix.
Negotiated again
Starting later this year, Arrested Development will only be available on Netflix and nowhere else. While the comedy's final two seasons involved a collaboration between Netflix, 20th Century Fox Television and Imagine Entertainment, it was previously announced that the series would be leaving the streaming service. The licensing deal came to an end, but luckily it was renegotiated and that threat is now out of the way.
Revived
Arrested Development first aired on Fox in 2003 and was awarded an Emmy for Outstanding Comedy Series a year later. The series came to an end in 2006, but Netflix picked up the sitcom again in 2013 and produced two more seasons.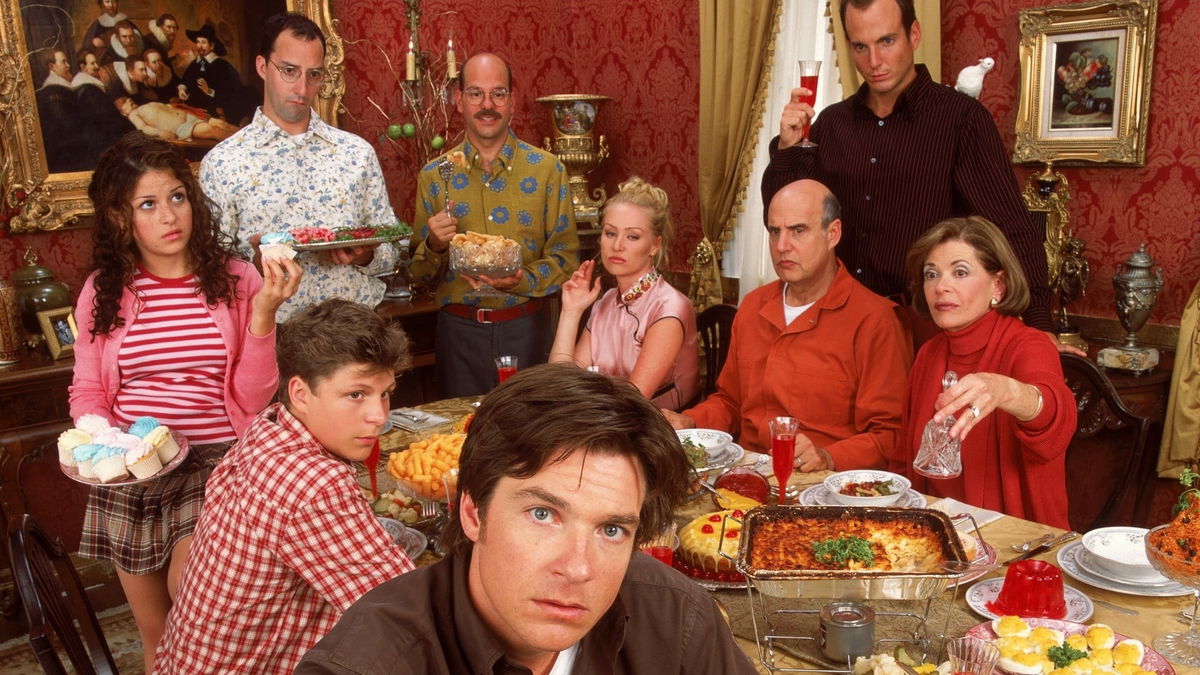 Still 'Arrested Development' via TMDb
The star cast
Arrested Development was created by Mitchell Hurwitz. Hollywood's funniest stars put their heads together. The series stars Jason Bateman, Will Arnett, Portia de Rossi, Michael Cera and Tony Hale, among others. Ron Howard is both executive producer and narrator and later even appeared on screen. 8.7
Arrested Development (2003‑2019)
Watch on Netflix • 'Arrested Development' is the story of the Bluth family. When the patriarch of the family is arrested for fraud at the family business, son Michael Bluth must take over the running of the company and the dysfunctional family.
Beeld: Still 'Arrested Development' via TMDb
---