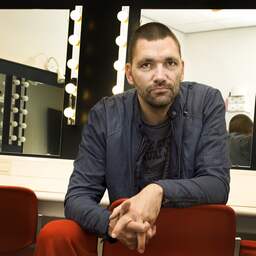 Theo Maassen sent a toddler out of the hall during his performance in Antwerp on Friday evening. The child had probably come to see the comedian with her mother.
The performance 'Unknown Terrain' had only started for 10 minutes. The public soon laughed at a sexually tinted joke by Maassen. But when he heard the laughter of a child, he asked the hall for silence.
"I've never heard anyone laugh like that," said Maassen. He wanted to know if he had indeed heard the laughter of a child.
Soon he spotted the toddler and asked the girl about her age. "You're three?!" he said. "I have not experienced this in thirty years. This is really not possible".
According to the actor, more sexual jokes were coming, which is why he thought the child should leave the room. "Report at the counter and ask for your money back. But I will not continue playing like that," said Maassen. The girl and her supervisor then left the room, the Eindhovens Dagblad reported.
Maassen then continued the performance.
---
---