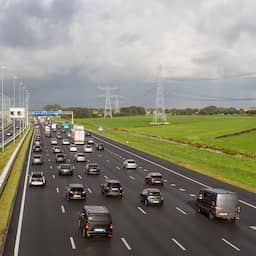 ---
Mar 25, 2023 at 11:46Update: 2 minutes ago
Germany and the European Union reached an agreement on Saturday about the sales ban on petrol cars that should take effect from 2035. Germany turned against the plan a few weeks ago, but has now ceased resistance.
The sales ban should ban cars with a combustion engine. Berlin and Brussels have now agreed on this. In addition, space is reserved for cars that run on sustainable fuels, reports Frans Timmermans, the climate chief of the European Commission.
The plan contributes to reducing CO2 emissions and should help to make the EU climate neutral by 2050. Germany already agreed to the ban last year, but the country changed its mind.
The country demanded guarantees at the last minute that cars would be allowed to run on so-called e-fuels in the future. These are sustainable fuels that are made from electricity, biomass or carbon.
Sale of cars that run on sustainable fuel is allowed after 2035
A future for the combustion engine is important for the many German makers of engine components. Berlin found enough supporters to stop the ban for the time being. Much to the chagrin of many other EU Member States and the Commission.
After weeks of feverish consultations, an agreement has now been reached, Timmermans and the German transport minister Volker Wissing tweet. "We will now get to work on adopting the CO2 standards for cars as soon as possible," writes Timmermans.
The commission will soon come up with rules that state that new cars on e-fuels may be sold after 2035. It states that they can also only fill up with those sustainable synthetic fuels, and not secretly continue to drive on petrol or diesel, Wissing tweets.
---
---