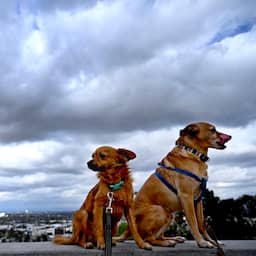 Although Friday will start off sunny and dry, things will get rough later in the day. New showers will then float into the country from the south and there will be a local chance of a thunderstorm. It will be about 13 degrees.
Meteorologists expect the center and south of the country in particular to experience heavy showers. Locally a fairly strong south-westerly wind can also be felt.
The sun will shine the longest in the north of the country. But there too, clouds can occur during the day and a shower can fall here and there.
The number of showers will increase during the evening. It is expected that they will only leave the country via the east on Saturday morning. Soon after, new showers will move over the country from the west.
View the full weather forecast for your location here. You will also always find the weather report at the top of the front page.
---
---