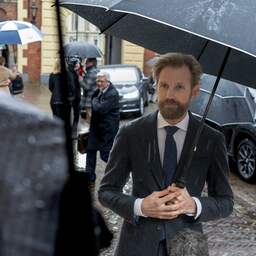 ---
Mar 24, 2023 at 6:42 PMUpdate: 4 minutes ago
Minister Dilan Yesilgöz (Justice) will not order a criminal investigation into Minister Dennis Wiersma (Education). Muslim organizations had filed a complaint against him for discrimination. The Supreme Court, the highest court in the country, saw no reason to prosecute. The House of Representatives can still decide otherwise.
Attorney General at the Supreme Court Edwin Bleichrodt has looked at the report filed against Wiersma. So he sees no reason for prosecution.
"The minister's statements fall within the scope of freedom of expression and are not punishable," says Bleichrodt. Now that the Supreme Court sees no reason to prosecute, Minister Yesilgöz does not think it is necessary either.
The House of Representatives can decide otherwise, and still order Bleichrodt to start a criminal investigation against Wiersma. That is regulated in the constitution. The Attorney General at the Supreme Court may not prosecute on his own.
Place weekend schools under tighter supervision
Eight Muslim organizations filed a complaint against Wiersma in December. The organizations represent hundreds of mosques and Islamic organizations.
The organizations filed the report in response to Wiersma's plans to place weekend schools under stricter supervision. According to the Muslim organizations, this was discrimination.
---
---