---
Mar 24, 2023 at 8:22 PMUpdate: 3 minutes ago
Throughout the country there are almost a hundred places where badgers and beavers have built burrows under the railway, a ProRail spokesperson told NU.nl. The excavation work of the animals can eventually disrupt train traffic, although ProRail hopes that it will not come to that.
At Esch in Brabant, between Den Bosch and Eindhoven, train traffic was halted this week. Due to the badgers' excavation work, the dike looked so unstable that this measure was taken. Measurements in the ground confirmed the suspicion.
The railway embankment is one of the forty places where badgers have built their burrows under the railway. In addition, the beaver builds in "forty to fifty" places under the rails, says ProRail spokesman Joke van der Cruysen.
"Let's at least learn from what's happening here and keep a very close eye on how the other burrows develop," she says, watching excavators fill the badger burrow with sand.
Van der Cruysen cannot say what exactly ProRail can learn from the temporary track closure at Esch. "That's not up to me."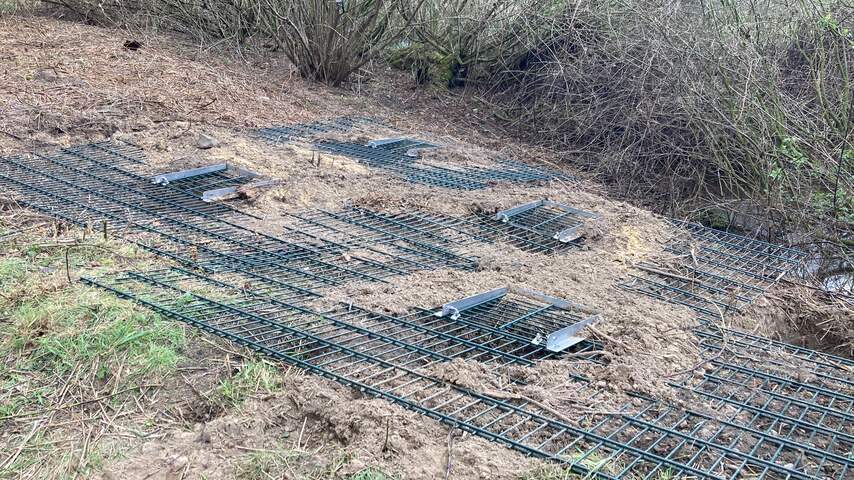 The maternity castle on the railway embankment in Esch, where grilles with flaps have been placed. Photo: Job van der Plicht
Young badgers may be dug out of burrows
Excavators and men in orange coats have been busy repairing the railway embankment since Friday morning. Ecologists keep an eye on the welfare of the badgers, although it is clear that the interests of the animals are not paramount at the moment.
A kind of horizontal grid has been placed on the maternity burrow (where the parent badgers may live with their young). The protective greenery around the castle has been mowed away. The hope is that the badgers will leave on the night from Friday to Saturday after all the commotion that has arisen around their stay.
If that does not happen, the holes in the castle are closed with a kind of valve. The adult badgers can then still get out, but not in. The cubs must then be dug up.
"If there are still adult animals inside, we will stop digging," says ecologist Jeroen Koorevaar. "This way we give the badger the chance to go away on its own."
If the animal is still there the next day, they anesthetize the badger and take it to a shelter. Found young animals are also brought there. When the badgers have strengthened and recovered from the stress, they are released back into nature at a different location.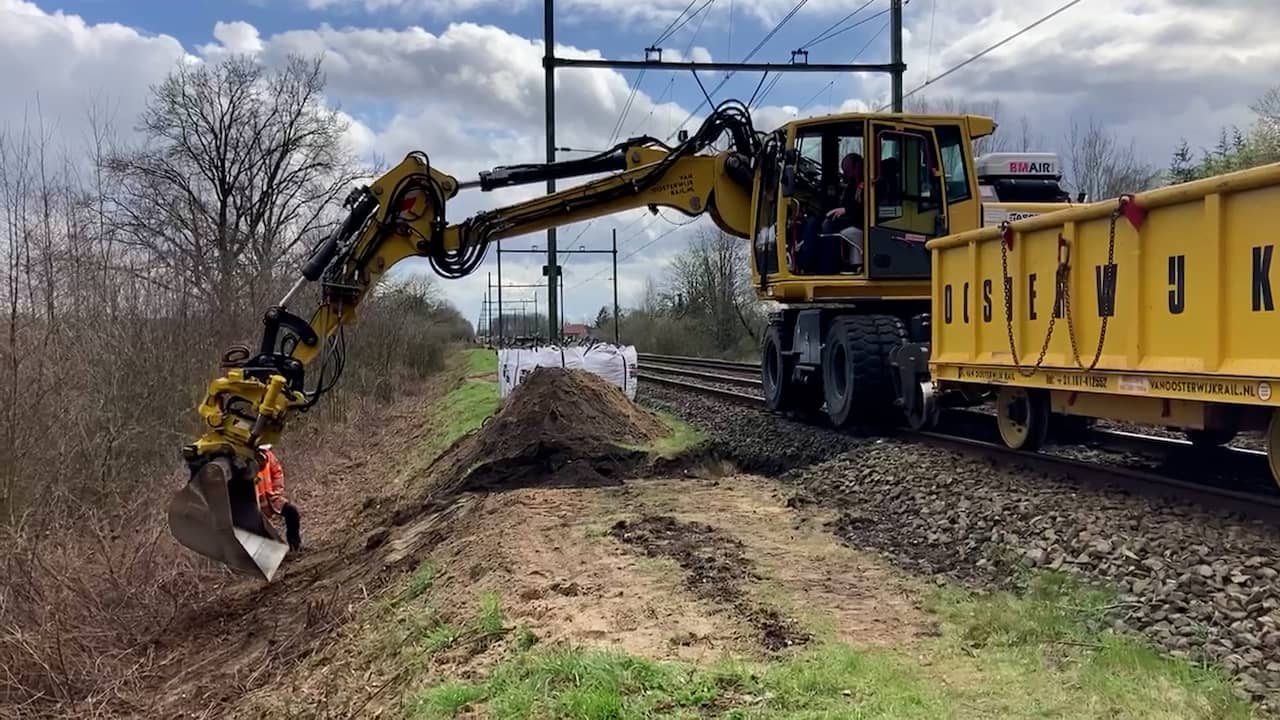 0:40 Play button
Das&Boom believes that ProRail delayed
ProRail hopes that trains will be able to run again at the end of next week. "But that is a guideline if everything goes as it should. We do not know what we will encounter," says spokesperson Van der Cruysen.
Earlier this week, the Das&Boom Foundation stated that ProRail delayed too long in removing the badgers from Esch. Van der Cruysen cannot confirm that.
According to her, it is impossible to completely prevent animals from entering burrows, nests and burrows around the 7,000 kilometers of track. "Then we should build a subway system. You're always dealing with nature and animals. That's nice, but like this is just annoying. That's how it is."
---
---