---
Mar 23, 2023 at 7:50 PMUpdate: 5 minutes ago
Finnish entrepreneur Thomas Zilliacus has made a bid for Manchester United. After Jim Ratcliffe and the Qatari sheikh Jassim Bin Hamad Al Thani, he is the third party interested in the English top club.
Zilliacus plans to buy half of the club himself and have the other half bought by supporters. "I have made an offer for Manchester United to buy the club with the supporters, who will have an equal say in all sporting matters," the wealthy Finn tweeted on Thursday.
"The club is worth 3.9 billion dollars (almost 3.6 billion euros, ed.) In the current market. If all supporters participate, that is less than 6 dollars per person," he explains. "My group will fund half of the amount. So if everyone participates, it will be less than $3 per person."
For that $ 3, the fans will actually have a say in United. "Every supporter who participates has access to an app that allows them to vote on football-related matters. Decisions are only made if a majority of supporters support it."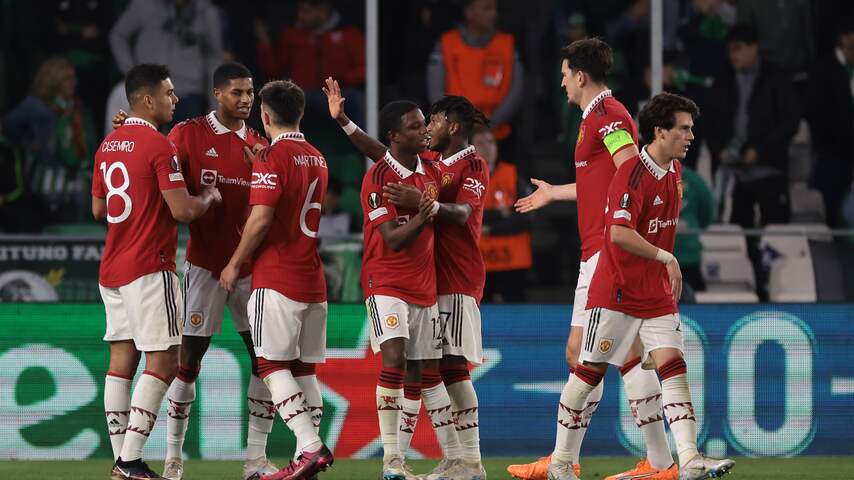 Coach Erik ten Hag's Manchester United reached the semi-finals of the FA Cup and the quarter-finals of the Europa LeaguePhoto: Getty Images
Zilliacus wants to make a statement against sheikhs and oligarchs
With his bid, Zilliacus also wants to make a statement against the many sheikhs and oligarchs in top international football. "All clubs should ultimately belong to the supporters," he told The Daily Mirror. "The current development, with sheikhs and oligarchs taking over clubs, is not a good one."
"If our bid proves successful, we will operate on a foundation of respect, equality, dignity, diversity, racial harmony and democracy," the entrepreneur continued. "And with the global fanbase involved in every decision."
Newcastle United has been in the hands of Saudi sheikhs for a year and a half. Manchester City, among others, is also owned by a sheikh.
Last month, INEOS owner Ratcliffe and Sheikh Bin Hamad Al Thani already made a bid for Manchester United. Both have now made an adjusted offer, according to AFP news agency. The deadline for making a bid was actually Wednesday, but it has since been moved.
---
---