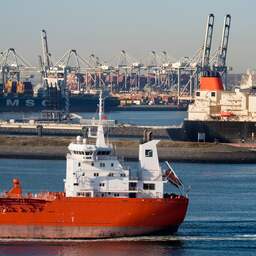 The European Parliament reached an agreement on Thursday to reduce emissions from European shipping. In 2050, ships must emit 80 percent less CO2.
Emissions must already be 2 percent lower in two years' time. Ultimately, the European Union must become climate neutral. To achieve this, shipping must start using cleaner fuels.
Electric sailing is not (yet) possible for larger ships. That is why ships will mainly end up using fuels that produce fewer or no emissions, such as biofuels and synthetic fuels.
The new rules will apply to large ships, such as container ships. These ships are responsible for about 90 percent of shipping emissions.
The European Parliament has agreed to review the rules in 2028. Then parliament will decide whether the same requirements will also apply to smaller ships.
---
---