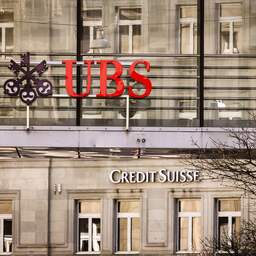 By our economics editors
---
March 23, 2023 at 3:56 p.m
Central banks in Switzerland and the United Kingdom, among others, further raised their interest rates on Thursday. They did this despite concerns about, among other things, the imminent collapse of the Swiss bank Credit Suisse. In the aftermath of the earthquake in Turkey, interest rates in that country remained unchanged.
In many countries there is strong inflation. To prevent prices from continuing to rise so fast, central banks raise their interest rates. For example, the European Central Bank (ECB) and the US Federal Reserve recently decided to raise interest rates.
This makes saving more attractive, while borrowing becomes more expensive. This should ensure that companies and consumers spend less money, so that prices rise less quickly.
On Thursday, the central banks in Norway, Switzerland and the UK also decided to raise their interest rates further. They did this while the high interest rates had actually contributed to the recent unrest in the banking world. Some analysts had therefore expected that interest rates would not rise.
An exception is the Turkish central bank, which announced on Thursday that it would keep its rate at 8.5 percent. The country was hit by a devastating earthquake last month. According to the Turks, the current tariff can help to restore the Turkish economy.
---
---