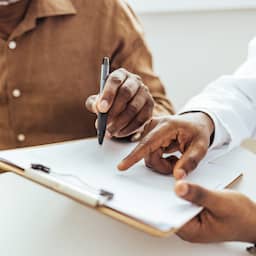 Last year, the Euthanasia Expertise Center granted 11 percent more euthanasia than one year previously. In total, 1,240 requests were granted, Trouw reports on Thursday based on the latest annual figures from the expertise center.
The number of requests for euthanasia also increased, according to the newspaper: from 3,689 to 4,159. The percentage of approved requests has fluctuated around 30 percent for years.
The increase is partly due to the increase in the number of elderly people. But euthanasia would also have become better known. For example, baby boomers would find it more important to decide for themselves about their death.
The total number of people in the Netherlands receiving euthanasia is higher. According to Trouw, those figures will be announced in April.
The Euthanasia Expertise Center supports physicians in assessing and implementing euthanasia requests. It also helps patients who cannot see their own doctor.
The foundation only helps people who want to end their lives if they meet all due care requirements of the euthanasia law.
---
---