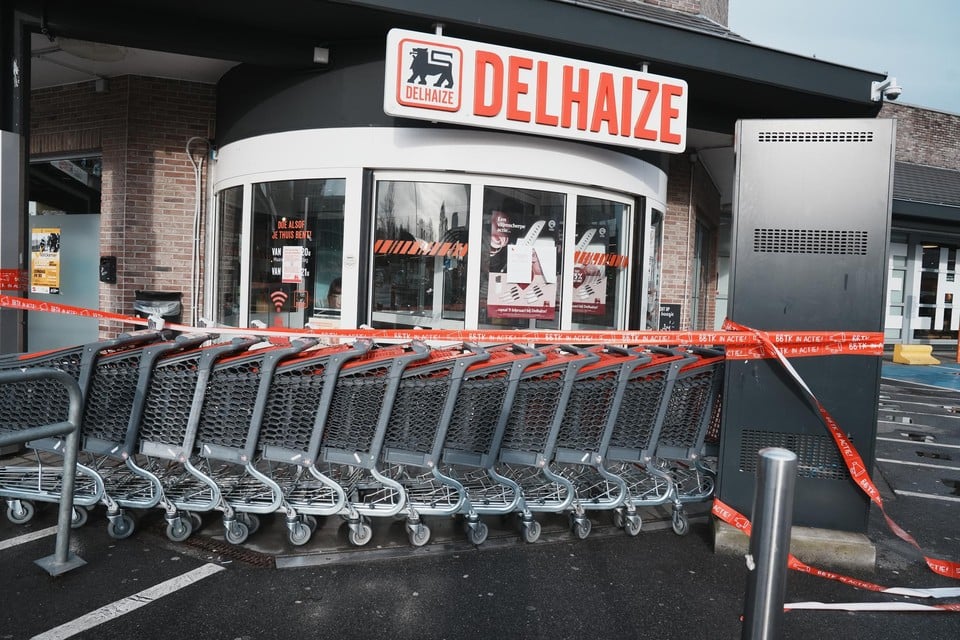 A little more than half of Delhaize's own stores closed on Wednesday, due to protest against the supermarket chain's plans to leave all its own stores to independents.
jvhBron: BELGA
Today at 09:05
Of the 128 stores that Delhaize has under its own management, 65 are not accessible on Wednesday morning, says spokesperson Roel Dekelver. In addition, 63 are open. In Flanders, almost all shops are open. The distribution center in Zellik, which was blocked earlier this week, is running as normal. And there are strike posts in Ninove, but according to Dekelver there is no impact on the activities.
READ ALSO. Consultation at Delhaize (again) yields nothing: unions continue to strike, company sticks to plan
On Tuesday, a new works council was held at Delhaize about the plans to privatize the stores under its own management, but it did not bring management and unions any closer together. The management said afterwards that its plan is "the only option" to get back to growth and that it will soon start the selection of self-employed people.
A new special works council is scheduled for next Tuesday.
---
---