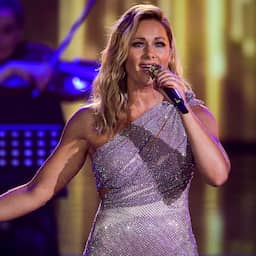 German singer Helene Fischer broke a rib during rehearsals for her Rausch Live Tour. As a result, her concerts in Bremen and Cologne are cancelled. On Instagram, the superstar reports that new dates are being sought to catch up on the concerts.
"We have been rehearsing for weeks for the upcoming tour. We are highly motivated and are going to great lengths to put on a great show for you," Fischer writes.
"But sometimes there is a higher power at work. Unfortunately, I have to say that I broke a rib during rehearsals. We therefore have to postpone the premiere with a heavy heart."
Fischer, known for hits such as Atemlos durch die Nacht and Herzbeben, would give her first concert of the tour in Bremen on Tuesday evening. She also comes to the Netherlands. On September 13, she will give a concert in the GelreDome stadium in Arnhem.
During the Rausch Live Tour, Fischer's greatest hits and songs from her album Rausch will be performed. Cirque du Soleil was involved in the production.
---
---