The annual fasting month of Ramadan begins for about a million Dutch Muslims on Thursday. During this month, the believers abstain from eating, drinking and sexual acts during the day. It also takes a while to adjust in the workplace. Some ask for adjusted working hours. And what about praying? "Have a talk with those people."
This article comes from AD Den Haag. Every day a selection of the best articles from the newspapers and magazines appears on NU.nl. You can read more about that here.
For the teacher 'Saloua' from The Hague, who does not want to use her own name in the newspaper for fear of losing her job, it is improvising every Ramadan. Teaching while fasting is not much of a problem for her. Now that Ramadan starts at the end of March, the days are somewhat shorter than a few years ago.
Understanding and respect
But daily prayer is a problem. Like many other secondary schools, there is no place in her school where she can retreat for those few obligatory afternoon prayers. While Saloua, especially in Ramadan, likes to pray on time as much as possible. In this holy month for Muslims, many Muslims do their best when it comes to their religion. And so there is only one solution: during her break, the teacher quickly walks to the nearby mosque to pray.
Employers do not legally have to take any measures during Ramadan, according to MKB-Nederland. Nevertheless, according to the employers' organization, it is good to pay attention to fasting employees. This shows your understanding and respect.
Because every Muslim participates in this holy month in his or her own way, there is no one way you can help everyone, says MKB-Nederland. For example, one employee prefers to start work a little later, while others need a quiet or prayer room more. The interest group therefore advises employers to ask what someone needs, preferably before Ramadan starts.
Employees are entitled to a break anyway. An employer may also not prohibit his employees from praying at work. And if people request time off for Eid-al Fitr (Sugar Festival), that should not just be refused.
Tips
MKB-Nederland has drawn up a number of tips to help employers deal with Ramadan. For example, they are advised to discuss with employees whether they might want different working hours, if possible. Because fasting Muslims often eat just before sunrise and get up early, some prefer to get to work as quickly as possible. But there are also people who like to start later.
Wanting to continue working
What you often see is that some Muslim employees just want to continue working during breaks because they don't have to eat and drink anyway. But breaks are simply mandatory in the Netherlands. However, according to MKB-Nederland, employers and employees can choose to use shorter breaks, so that employees can leave earlier or start later, for example. It is also recommended to create a quiet room, also for non-Muslims, who want to withdraw for a while.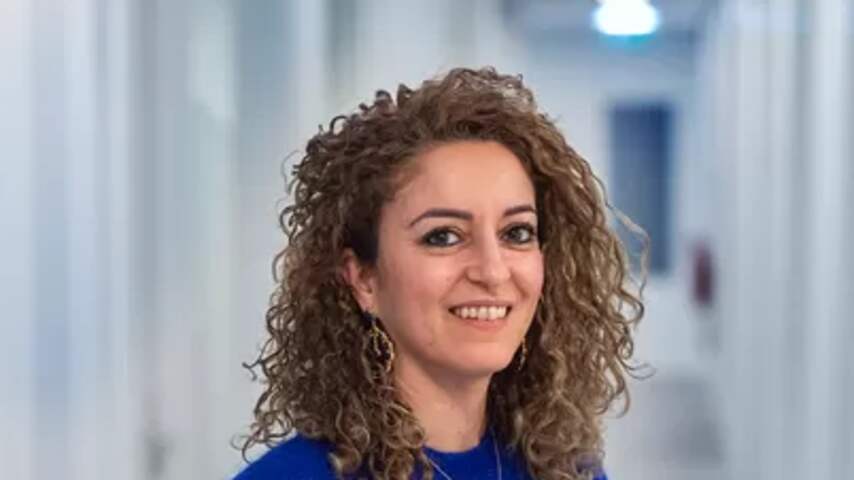 Director Karima el Bouchtaoui of Ocullus Consultancy, diversity and inclusion expert Photo: Frank Jansen
However, creating those quiet spaces is one thing. For example, there are companies / institutions that do not want to start. At other companies it is not physically possible. Director Karima el Bouchtaoui of Ocullus Consultancy, an expert in diversity and inclusion, reacts with surprise. She doesn't like this anymore. Why shouldn't you be allowed to pray at work, but you can smoke, she wonders.
However, she gradually sees a change. "I do know more and more organizations that have these kinds of conversations with their employees." It also benefits the company, she explains. Because a satisfied employee is more loyal, works harder and is less likely to call in sick. "As an employer, you also want your employees to feel safe and at home. You also benefit from this. Especially given the shortages in the labor market. Bringing in new talents also costs a lot of money and time."
She points out that companies in the Netherlands have to. Already just over a quarter of the working population has a different cultural background. In the future it will be 40 percent. If you choose not to take into account the needs of your employees, this entails risks, she says. Some will leave for another boss, others will start for themselves. "And how much time is that prayer? Ten to fifteen minutes. And when it comes to days off, you give one employee off at Eid and the other at Christmas. My tip to employers? Talk to those people ."
Transitional services
At transport organization HTM, one of the largest employers in the city, they see that many colleagues ask for a different schedule during Ramadan. "You see colleagues taking matters into their own hands. They request transitional services that fit their times as best as possible. We cannot grant them 100 percent, but we do try to take them into account," explains a spokesperson.
The same actually applies to leave applications during the Eid. "The necessary leave is then requested, but we can't grant that to everyone, that's just too much. But that's also the case with Christmas and other holidays. We try to do that as best as possible and that's actually going fantastic." she says. "There is often also mutual exchange. That is all done in good consultation."
The only thing she says the company cannot arrange for its Muslim directors is a separate prayer room. "There is no room for that at our end points. Those are small spaces," she explains. But according to her, most colleagues take the opportunity to pray in another room. I have also seen them pray in the room where other colleagues were."
---
---