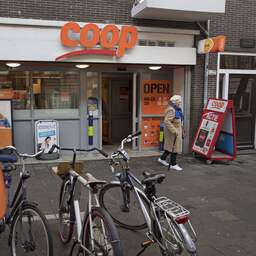 The name of the supermarket formula Coop is disappearing from the Dutch streetscape. A hundred Coop stores have now been converted into a PLUS branch, this supermarket chain says.
At the beginning of last year, PLUS and Coop were given the green light to continue together. Coop had more stores, but it was still decided that all stores would continue under the PLUS name and house style.
"PLUS's market share was larger," says a spokesperson. With all Coop stores added, there will soon be more than 550 PLUS stores in our country. This makes the green of PLUS the number three after the blue of Albert Heijn and the yellow of Jumbo.
After the conversion of the first hundred there are now more than 360 PLUS stores, making the chain number three in number of stores. According to figures from market researcher NIelsenIQ, the two jointly owned 554 stores. Albert Heijn had 1,154 at the beginning of this year and Jumbo 685.
The intention is that the name Coop will completely disappear from the Netherlands in the course of next year.
---
---