Chris Tucker is excited about the return of the iconic Rush Hour duo Tucker & Chan. In a recent interview following the release of Air (2023), the actor and comedian opens up about the possibility that we will see him and Jackie Chan again in Rush Hour 4.
Questionable friendship
The Rush Hour movies are hyperactive, goofy examples of the tried-and-true buddy-cop formula: a Hong Kong detective on a mission (Chan) gets stuck with a fellow LAPD detective (Tucker), leading to a questionable friendship between two absolute opposites.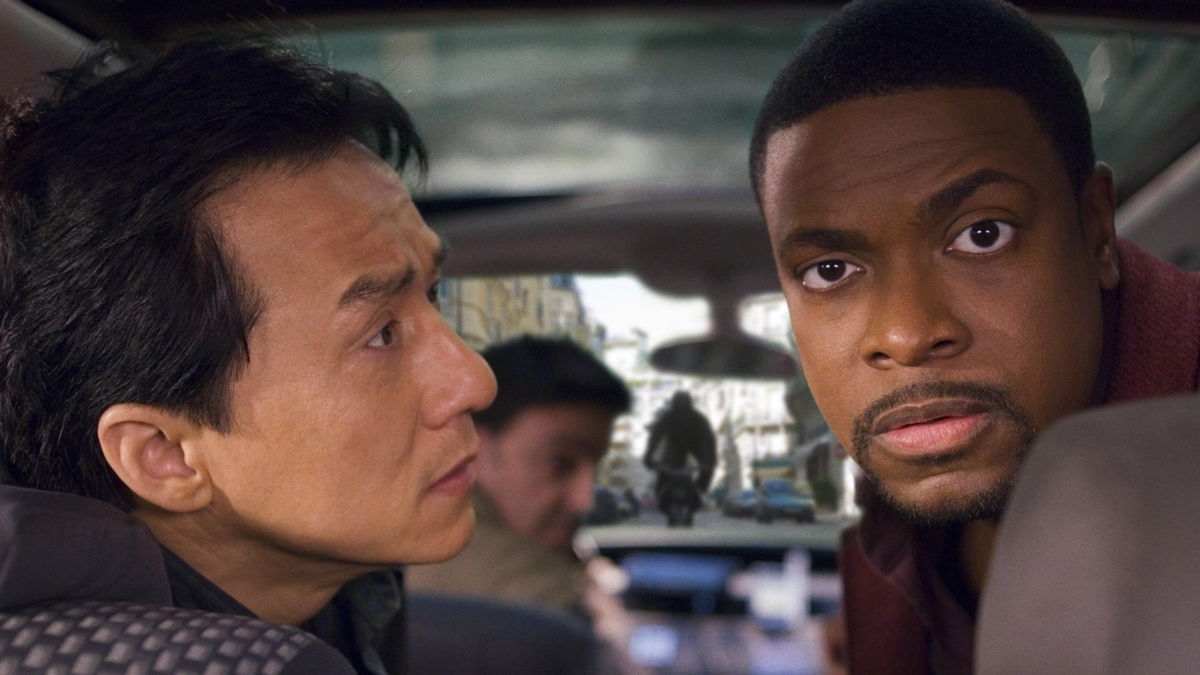 Still 'Rush Hour 3' via TMDb
Return
The third and last Rush Hour dates back to 2007, but after Jackie Chan, Tucker is now also speaking out about a possible return:
There's a lot of good stuff coming up, but it's going to look very different from what you're used to. That's what I like… I'm looking forward to it. I'll be sure to throw in the Rush Hour 4 option because I love working with Jackie, but I also have other projects coming up that you're sure to appreciate.

Chris Tucker
Allegations
In December, Chan already announced that part 4 is being discussed in concrete terms, but it is certainly not the first time that Chan or Tucker has teased the film without anything actually happening. The first time was in 2017. A complicating factor is Brett Ratner, the maker of the first three parts, who was dishonorably fired by the film studio Warner Bros. in the same year. following allegations of sexual misconduct.
Other director
It is therefore to be expected that a possible fourth Rush Hour film will be directed by a different director anyway, but it remains to be seen whether the recordings can finally get off the ground. In any case, it will not be due to the goodwill of Chan and Tucker at the moment.
Beeld: Still 'Rush Hour 3' via TMDb
---