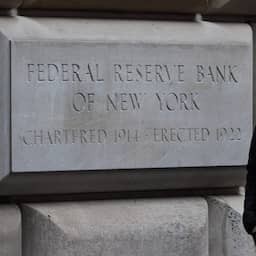 By our economics editors
---
March 22, 2023 at 7:23 p.m
The US central bank Federal Reserve raised its key interest rate by 0.25 to 5 percent on Wednesday evening. This is the highest level since 2007. The Fed is pushing ahead with this rate hike, despite turmoil in the banking sector following two bankruptcies earlier this month. Last week, the European Central Bank (ECB) also raised interest rates despite the banking unrest.
In recent weeks, in the United States, as in Europe, there has been suspicion about raising interest rates. With this, central banks try to combat inflation, because borrowing money becomes more expensive and spending is therefore less attractive. But in recent weeks, the banking sector in the US and Europe has become very unsettled about the consequences of those higher interest rates.
Earlier this month, two more regional banks in America went bankrupt, partly due to higher interest rates. These were the Silicon Valley Bank and the Signature Bank. And the Fed, along with 11 major banks, intervened to prevent the bankruptcy of the regional First Republic Bank.
The bankrupt banks lent a lot of money to tech companies in Silicon Valley. Technology companies in particular are struggling with the higher interest rates, resulting in large rounds of layoffs in that sector. Those banks ran into problems when customers tried to withdraw funds en masse after doubts about the safety of their money.
The ECB also raised interest rates despite the banking unrest
Last week, the ECB decided to raise interest rates from 2.5 percent to 3 percent. This was partly possible because in Switzerland, the bank Credit Suisse, plagued by scandals and financial problems, was rescued via a loan from the Swiss central bank. That rescue calmed stock prices of European banks. A takeover of Credit Suisse by competitor UBS was later agreed.
ECB President Christine Lagarde announced on Wednesday that he intends to continue with rate hikes to bring inflation in Europe down to the desired 2 percent.
An interest rate hike is also expected in the United Kingdom on Thursday. Inflation there rose sharply again in February to 10.4 percent, considerably higher than expected.
---
---