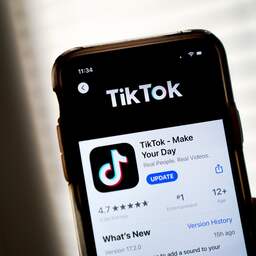 Every day you can read what people think of the big news of the day. Today: this is what you say on our response platform NUjij about the ban on TikTok on government phones. The government advises government officials against using apps from China and Russia on their work phones. TikTok is one of those apps.
User Menno_8366b40a says:
"It's really ridiculous that this directive should only be introduced now. A business phone should only be used for business purposes and unless you hold a position that requires the use of a certain app, such an app should not be on it at all Moreover, an official should not be authorized to install apps on his business phone independently."
User Info_1a4779e6 says:
"The problem is, of course, that it's safe if you're not allowed anything on your phone (and the same goes for your laptop), but to be honest, that's outdated. Today's average users are functionally much more handy and creative than the stuck ICT managers and get much more out of their smartphone or laptop."
"The big challenge is of course to ensure that it can be done safely and responsibly. Banning is an option, but it is the worst. Especially with the increasingly vague differences between work and private life. But the good news is that there is a whole There is a mountain of tools available to arrange things properly, or at least to get them in balance."
"Most people here go completely wild with the word 'civil servant'. I myself work at a very large ICT club within the government and our telephones and laptops are completely boarded up. It is always the people higher up the tree who want exceptions to the security policy. But the ordinary civil servant in the workplace has really not installed TikTok."
"As a civil servant myself, I see no reason to install apps that I don't need for work on my work phone – if I wanted such apps, they would just go on my private phone."
"And if it is really necessary for your position to be able to follow certain topics on social media, it may be another story, but for such cases there will probably be exemptions and special guidelines. But that will be the case for the vast majority of employees do not apply."
Would you also like to shine your light on this subject? Then click here. The comments above are displayed as posted by users. The editors of NU.nl are not responsible for any language errors.
Did you find this article via Net In? You can find similar documents every day via the NUjij button at the bottom of your app.
---
---