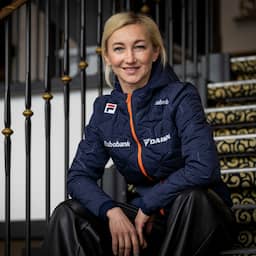 ---
Mar 21, 2023 at 10:31Update: 3 minutes ago
The KNSB stops working with national figure skating coach Aljona Savchenko after less than a year. The 38-year-old German with Ukrainian roots still had a contract with the Dutch skating association until the end of 2024.
"We were proud that Aljona had chosen us last year, but unfortunately she turned out not to be the right woman for this place. In good consultation, we decided to end the collaboration after this season," says Remy de Wit, technical director of the KNSB, Tuesday against Schaatsen.nl.
Savchenko was announced exactly one year ago as national coach of the Dutch figure skaters. She was a big name in figure skating. Savchenko won Olympic gold in pair riding four years ago in Pyeongchang with her partner Bruno Massot. She already took bronze in that part at the 2010 and 2014 Games.
Her honors list also includes six world titles and four European titles. According to Savchenko, the national coachship suited her less well than she had expected beforehand.
"It was short but powerful, my stay in the Netherlands. I started this adventure last year with a lot of energy. But in practice it turned out to suit me less well than I expected. Everything comes to an end," says Savchenko.
The KNSB is looking for a successor for Savchenko. Just like her, he will be in charge of the National Training Center for Figure Skating (NTK), which was opened in Heerenveen last year.
---
---