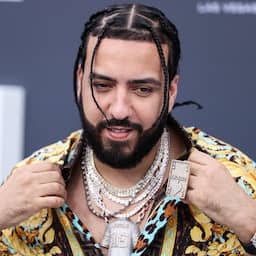 By our entertainment editors
---
March 21, 2023 at 06:35
French Montana is being charged over a shooting incident that took place at a Miami restaurant. According to TMZ, 10 people were injured in the January incident. The rapper would have been there for the recording of a video clip, although he himself claims otherwise.
The accuser, according to the entertainment site, is Carl Leon, who says he was asked to play a part in the music video. As a result, he had to be present at the restaurant.
He argues that French Montana, its label and the restaurant did not take proper precautions to keep the shooting site safe, and thus they would be responsible for the consequences of the shots fired.
According to a representative of French Montana, Carl Leon was not invited by the rapper. There would not even have been any clip recordings.
It would instead be about a party due to the release of a mixtape. Some images were shot outside of that party, where suddenly an unknown gunman opened fire.
Leon is claiming damages of more than $50,000, but the representative of French Montana has no good word for it.
"His interest is only in financial gain," says the representative in TMZ. "We therefore reject his claim and suggest that he take a good look in the mirror and ask himself if his loved ones would respect him for this lie for money."
---
---