---
Mar 21, 2023 at 7:02 PMUpdate: 4 minutes ago
British gymnastics legend Max Whitlock announced his return on Tuesday. The three-time Olympic champion has been in a hole since the Tokyo Games.
Whitlock won the third gold medal of his career on the pommel horse in the summer of 2021, but could hardly enjoy it. The three-time world champion ended up in a deep mental crisis and considered saying goodbye to his sport.
He didn't. Whitlock will return to gymnastics for the first time at the European Championships in Turkey in April. "I am very happy that I was selected for that tournament," says the 30-year-old Briton. "I'm looking forward to competing on a big stage again."
"I learned a lot about myself in the period after the Games in Tokyo, when I was struggling psychologically. This period of self-reflection and personal growth has given me a new mindset."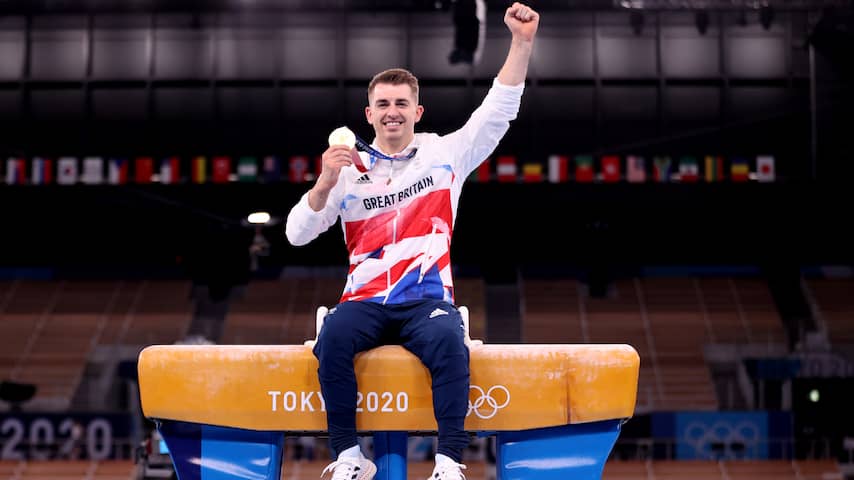 Max Whitlock won his third gold medal in Tokyo. Photo: Getty Images
Best British gymnast ever
Whitlock is by far the greatest British gymnast of all time. At the 2012 Games in London, he won two bronze medals in front of his own audience. Four years later in Rio de Janeiro, he became one of the stars of the tournament with bronze in the all-around and gold in both floor and pommel horse.
Whitlock extended that last title in Tokyo, after which he disappeared from the scene. "I am now more relaxed in training and competitions, but also more motivated than ever to continue to develop and improve myself", the Briton sounds militant.
The European Championship in Turkey will be held from 11 to 16 April. Whitlock considers this tournament merely a "stepping stone". Next year's Olympic Games in Paris are his main goal.
---
---