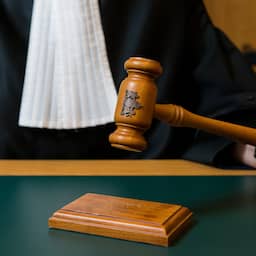 By our entertainment editors
---
Mar 20, 2023 at 4:04 PMUpdate: 3 minutes ago
The financial employee who diverted more than 300,000 euros from Eurosonic Noorderslag (ESNS) was sentenced to 240 hours of community service on Monday. In addition, he receives a suspended prison sentence of twelve months and must pay back everything.
The organization of Eurosonic Noorderslag discovered the fraud in the summer of 2021. The perpetrator had been siphoning money away for almost two years. Relatively small amounts ended up at gambling sites or were transferred to private accounts.
The 33-year-old man from Groningen has confessed guilt. He used the money for his gambling addiction. ESNS is now getting the stolen money back from the State. He recovers the amount of a total of 335,000 euros back from the fraudster.
"I gamble small amounts to win a large amount," said the man. "I was heavily addicted to gambling. I had no idea what I was doing. It only got worse. I wanted to make up for the loss and thought I could earn everything back by gambling."
The man failed to comply with earlier agreements of a repayment arrangement with ESNS. Last year, part of his salary with a new employer was seized by a bailiff, but this employment was not extended.
The man is also struggling with debts elsewhere. He has been in therapy and says he no longer gamble. The Public Prosecution Service demanded the maximum community service of 240 hours and a suspended prison sentence of eight months. The judge therefore increased the latter sentence by four months.
---
---