Do you have all episodes of Shtisel (2013–2021) already seen or did you want to watch the series again? Then you have to be quick: the Israeli hit series will disappear from Netflix this week.
Last seen this week
The series is disappearing from the streaming service because their Shtisel rights expire and Netflix has decided not to renew it. It is not yet known whether they will repurchase the series at a later date. For now you have until March 24 to watch all episodes of Shtisel on Netflix.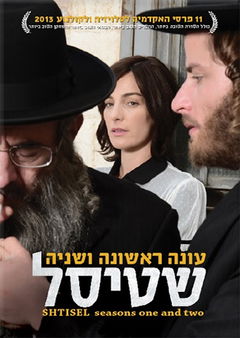 8.6 Watch on Netflix • A Haredi family lives in an ultra-Orthodox neighborhood of Jerusalem and must cope with love, loss and the daily grind.
Shtisel family
The hit series tells the story of a Haredi family in Jerusalem. Shulem Schtisel the father of a large family has to deal with his youngest son whom he wants to see married soon. His daughter Giti secretly deals with marital problems while his other son Zvi Arie tries to patch things up.
Beeld: Still 'Shtisel' via TMDb
---