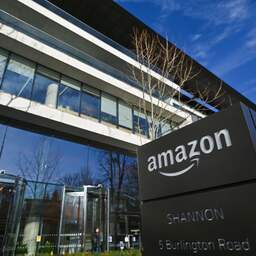 Amazon is cutting another 9,000 jobs in the near future. It is the second major round of layoffs at the web store and tech group. At the beginning of this year, 18,000 jobs have already disappeared. The layoffs include streaming service Twitch.
The round of layoffs is remarkable; Amazon said last month that another round of layoffs was not necessary. Now the company is putting thousands of people on the street again. The layoffs include streaming service Twitch and cloud service AWS.
According to Amazon, costs must be cut due to the deteriorating economic climate. Last year, the company wrote a substantial loss of almost 3 billion dollars (about 2.5 billion euros).
It has also hit other tech companies in recent months. Facebook parent company Meta Platforms announced last week that another 10,000 additional jobs will disappear to save costs. In November, Meta, which also owns WhatsApp and Instagram, had already announced that 11,000 jobs would be lost. It is still unclear how many jobs in the Netherlands may be lost at Amazon.
Other major tech companies in the United States have also announced mass layoffs in recent months as the economic outlook has become more gloomy. For example, computer maker HP announced a round of layoffs of 6,000 jobs in November. Cisco Systems and IBM are both cutting about 4,000 jobs. Thousands of jobs are also disappearing at Google owner Alphabet and software group Microsoft.
---
---