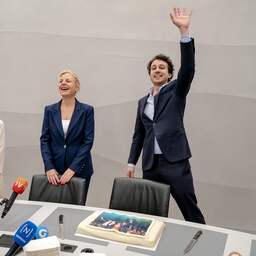 With 18.3 percent, GroenLinks has become the largest party among voters abroad. This is evident from the provisional results announced by the municipality of The Hague on Sunday. D66 is in second place with 16.2 percent and number three is the VVD with 14.3 percent. BBB did not participate in the election for the so-called 'non-resident electoral college'.
Of the 37,173 Dutch people living abroad who were allowed to vote for the Senate, 69.5 percent did so. They could vote for 129 candidates from 27 countries. The candidates had joined twelve political parties. There was also one independent candidate.
This year is the first time that Dutch people abroad were allowed to vote for the Senate. They were mailed a ballot paper. They could hand in the vote in an envelope to a Dutch embassy, ​​or send it to the municipality of The Hague. There the foreign votes were counted.
The non-resident electoral college receives 25 seats. Together with the electoral colleges of Bonaire, St. Eustatius and Saba and the Provincial Council, they will elect the members of the Senate on May 30.
---
---