With two races on two completely different circuits, a clear picture emerges. Red Bull has a dominant car, which the competition can do little against. Max Verstappen and Sergio Pérez know that they only have to beat each other to win. The first clashes began in Saudi Arabia on Sunday.
Pérez had the pleasure of seeing Fernando Alonso's driving style up close in the opening phase, and Verstappen had to work past the Mercedes, among other things. For a moment a real battle between several teams threatened in Jeddah, but in the end it was again only between the Red Bulls.
No wonder that afterwards it was mainly about the fastest lap. He had winner Pérez in his hands, but Verstappen took the point in the last lap of the race. That had consequences.
The most important related to the World Cup position, which Verstappen now continues to lead. In addition, according to Pérez, it was necessary to talk a bit, because he thought that both drivers were keeping the same pace. "It went in all directions. I first had to drive 1.33.0s. Then I was allowed to push again," he said afterwards.
In the cooldown room after the race, Pérez therefore asked his teammate if he received the same instructions. "It seemed that we were not told the same thing," the Mexican later concluded at the press conference. While in the race he really realized that full racing was allowed. Team boss Christian Horner later implied that Pérez had indeed started a fast lap, but soon broke it off again.
Unfortunately, this content cannot be displayed. We do not have permission for the necessary cookies. Accept the cookies to view this content.
Change cookie settings
Pérez has his days, Sunday was one of those days
Verstappen shrugged. The reigning world champion knows that sometimes he can go against his team. Gianpiero Lambiase must also know that it is pointless to contradict his driver on these kinds of issues. "If it's just between us, I don't think it's strange to ask what Checo's lap time is," said Verstappen afterwards.
In Jeddah it was only between Verstappen and Pérez, but there is no doubt that the Dutchman already understands what the 2023 season will be like. Red Bull is so dominant that his teammate also becomes the main title rival. In principle, Verstappen can easily have Pérez, but the Mexican has his days. Sunday was one of those, helped by the reigning champion's problem in qualifying. Then it is nice to go on to the next race as World Cup leader.
Despondency strikes at Ferrari
Red Bull does not have to expect that much from the other competitors this year, as became painfully clear this weekend in Saudi Arabia.
At Ferrari, despondency strikes hard. Charles Leclerc begins or ends every sentence he utters these days with "we have work to do." That's a euphemism for 'we're in very bad shape', and that's what Ferrari said in Jeddah. In qualifying, Leclerc in particular eventually achieved a respectable time with great difficulty, while Carlos Sainz had a downright bad weekend. The Spaniard also showed nothing in the race.
"We have to be honest," said team boss Fred Vasseur. "It just wasn't good. Especially on the hard tyre, we didn't have the speed."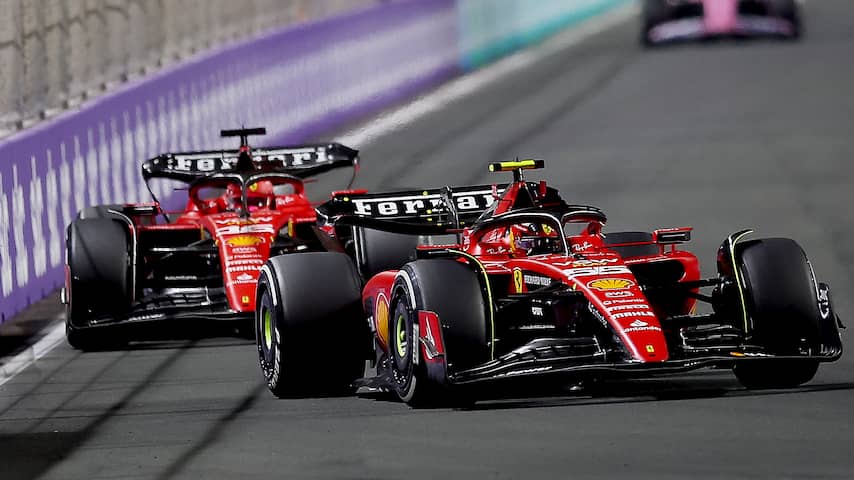 Ferrari disappointed in Saudi Arabia. Photo: Getty Images
'Never seen such a fast car'
Ferrari was also inferior to Mercedes, which still had something to celebrate with a happy podium finish for George Russell. The hard conclusions were nevertheless drawn, especially by Lewis Hamilton. He was shocked when Verstappen passed him in the race.
"I have never seen such a fast car. We also had dominant years, but we were not that fast," he said admiringly about the Red Bull. "Max passed me really seriously fast. There was no point in blocking either."
Mercedes is optimistic about the turnaround that has been made in technical development, but it will take months before anything is visible. Red Bull will dominate, perhaps to the point of boredom. "If it's not for me to find something about that," said seven-time world champion Hamilton with a sense of irony.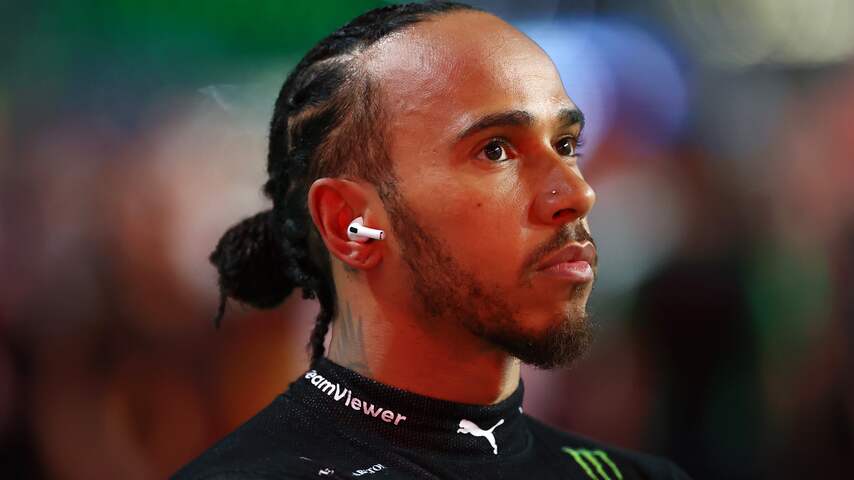 Hamilton is shocked by Red Bull's speed. Photo: Getty Images
Pérez suddenly disappeared from sight with Alonso
Aston Martin comes closest to Red Bull, with Alonso taking the lead at the start and even staying close to Pérez when he overtook him again.
But then the Mexican was told that pushing was allowed, and he quickly disappeared from Alonso's sight. "Red Bull is not our target, they are much too fast", the Spaniard was already realistic on Saturday.
The duel of the teammates has therefore definitively started on Sunday. It is to be hoped for fans and television viewers that it will be one in the Hamilton vs. Nico Rosberg. But history has shown that Verstappen probably won't let it get that far.
---
---