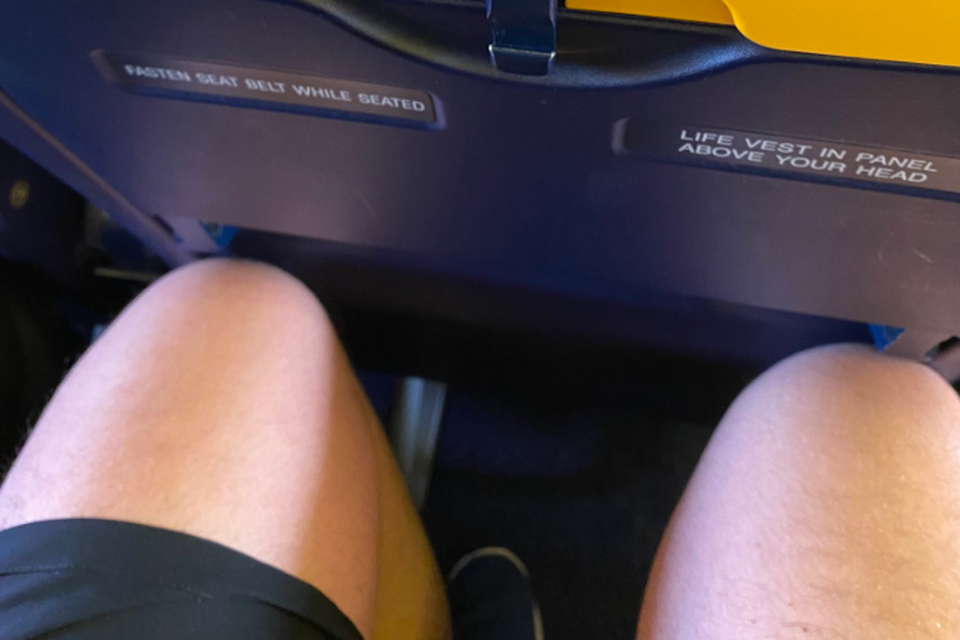 A passenger who complained on Twitter about the lack of legroom on a Ryanair flight has received a witty response from the same airline.
"I'm only 5ft 7in, Ryanair," Steve Merry captioned a photo of his knees pressed against the seat in front of him. But because the man used double quotes instead of single, that can also be interpreted as 17 centimeters in English. Which allowed Ryanair to jokingly reply, "Are you going to update your Tinder profile then?".
Ryanair's joke has already collected more than 60,000 likes, and Merry also had a good laugh: "I'm a big fan of personality," he replied.
This contains embedded content from a social media network that wants to write or read cookies. You have not given permission for this.
Click here to adjust your preferences
---
---