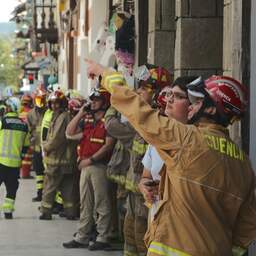 At least 12 people have been killed in an earthquake in Ecuador. A magnitude 6.8 quake hit part of the country and northern Peru on Saturday. Two more smaller aftershocks followed.
President Guillermo Lasso reports that at least twelve people have been killed. Eleven people were killed in the southern province of El Oro. At least three people were killed in the capital of Machala province. Several buildings collapsed there.
One person was killed when a wall fell on a car in the city of Cuenca, the capital of the neighboring province of Azuay. Power has gone out in some places.
As far as is known, there is no damage in Peru.
---
---