"No, no, Chalmers, the kitchen isn't on fire. I'm making steamed beans." In the sitcom UnlimitedSteam you hear these kinds of bizarre statements all the time. It is one of the most watched live programs on streaming service Twitch that are made by artificial intelligence.
UnlimitedSteam consistently attracts around a thousand viewers. The show is based on the famous (and equally bizarre) Simpsons segment Steamed Hams. In the skit, Headmaster Seymour Skinner roasts ham in the oven for his humorless boss Gary Chalmers. But then the dish catches fire and the house fills with smoke, while Skinner pretends nothing is wrong.
In UnlimitedSteam on video platform Twitch, this sketch is repeated endlessly in questionable 3D quality. The artificial intelligence keeps coming up with other dishes and explanations for the fire.
That makes for hilarious moments. Skinner and Chalmers constantly run into walls while their computer voices carry out the craziest dialogues.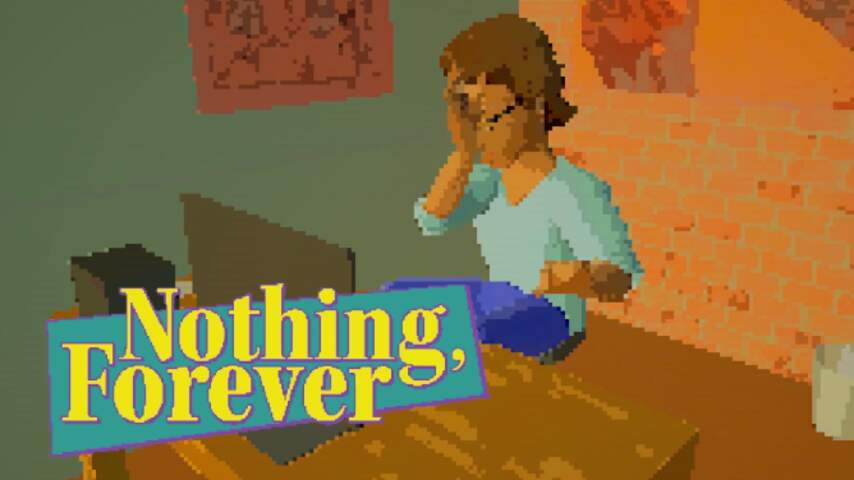 Nothing, Forever is a Seinfeld-esque sitcom. Photo: Nothing, Forever
Seinfeld, maar dan met AI
A number of AI shows are now broadcast on Twitch. The series Nothing, Forever started as a parody of the sitcom Seinfeld, which is often described as a show that is about nothing.
Nothing, Forever, like Seinfeld, takes place in apartments and cafes and revolves around a group of friends. The automated conversations are made with the GPT-3 language model and are often absurd. At random times a laugh track sounds.
The live stream quickly attracted attention. Comedian Jerry Seinfeld also responded to his series' AI counterpart during a live show. "Great," he says in a cynical tone. "Because 180 episodes wasn't enough. Let's make it 180 million!"
Transphobic remarks and insults
Two weeks after Nothing, Forever started, the program made a slip. According to Vice, Larry (the pixel version of Jerry) made transphobic remarks. Twitch then temporarily took the live stream offline.
Creator Skyler Hartle went through the dust. "This is totally inconsistent with our views or values," he said. Steps were then taken to ensure that it does not happen again. Nothing, Forever is now in its second season. It revolves around new characters in a different setting.
Other AI shows also regularly suffer from foul language. For example, in an episode of UnlimitedSteam, Skinner goes all out and gets bogged down in a cannonade when his dish burns again.
AI shows as improv programs
In addition to Seinfeld and The Simpsons, there are also AI versions of Frasier and Star Trek. "The original shows have a clear formula," said Ray Mallick, creator of AI Star Trek. It gives the AI ​​some tools to make new videos. "Each episode revolves around the same characters who have to solve a new problem or deal with a monster."
But not all AI programs on Twitch follow a set format. For example, there is a talk show with deepfakes of celebrities who answer questions from viewers. And there is a program in which philosophers such as Plato and Socrates muse about life.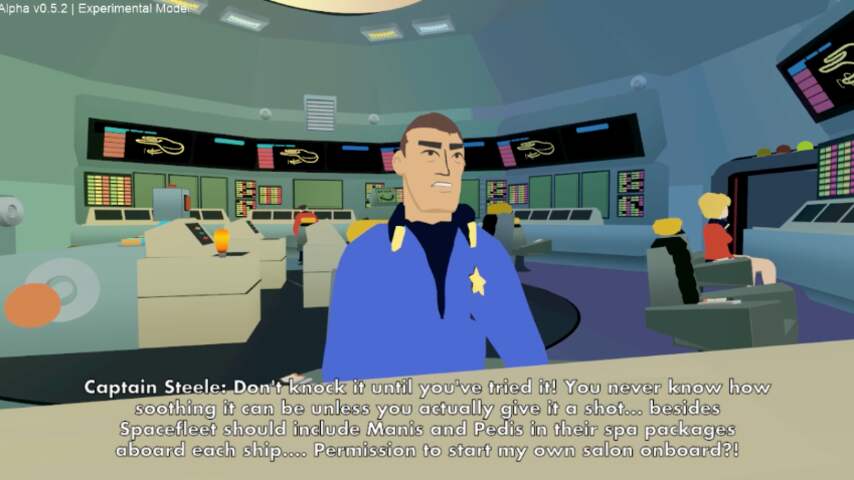 In AI Star Trek, plans are made for a beauty salon. Photo: RayCreationsTV
Serious computer makes it unintentionally funny
HowIsItManifested is the kind of informational program you would expect on the Discovery Channel. Only it consists of made-up facts and stories.
This is done on the basis of topics that viewers suggest. The computer adds a text, makes appropriate images and provides a voice that reads the information.
Developer Alex Tilkin interferes as little as possible, but keeps an eye on whether the videos comply with Twitch's rules. The episodes go in all directions. For example, it deals with how scatting (a form of jazz singing) works and tells about the life of "a too smart man" and the origin of eggs (according to the program already in the box).
Not always good, sometimes magical
The creations of the computer are sometimes quite funny. "The hilarity is largely in the serious tone with which the computer reads absurd texts," says Tilkin.
For now, this (unintentional) hilarity seems to be the main success formula for AI shows. But there is an audience for it. AI Star Trek creator Mallick thinks the current shows are just the beginning and nothing is too crazy in the end. "As the AI ​​models develop, we will see full-length movies with real-life characters," he says.
But then there is work to be done. Mallick compares the dialogues in today's AI shows to improv shows. "Not all scenes work, but when they do, the result is magical."
---
---