Almost sixteen years after their successful collaboration in American Gangster (2007), Ridley Scott and Denzel Washington are ready to reunite for Gladiator 2 (2024). When Scott revealed his ideas about the new Gladiator movie to Washington, the actor didn't have to think twice: he wants to be a part of Gladiator 2.
A little Gladiator reunion
Washington is currently still negotiating the details of the cooperation. What is already certain is that Paul Mescal will take the lead role in the new film. He takes on the role of Lucius, nephew of the terrible Commodus. Costume designers Janty Yates and set designer Arthur Max, who both worked on Gladiator, also return.
Washington as villain
Scott, Paramount Pictures chairman Brian Robbins, co-chairman Daria Cercek and Michael Ireland pushed hard to find a second big star after Mescal's casting. Washington, a two-time Oscar winner, seems to be their first choice. However, the actor is known for being choosy when it comes to choosing his projects, but things turned out favorably. After reading the script, Washington was immediately excited about the role of a villain that Scott had written with him in mind. Scott and Washington quickly came together and it took the director little convincing to further enthuse Washington.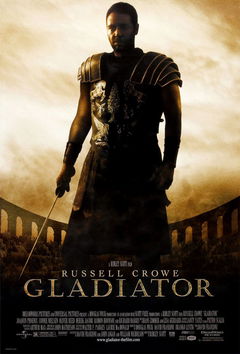 8.5 Watch on Netflix • In 180, the glory days of the Roman Empire, the great emperor Antonius Marcus Aurelius (Richard Harris) dies.
Gladiator's success
Gladiator 2 is the sequel to Gladiator, the film that was named Best Picture of the Year by the Academy in 2000. The production took off with five of the twelve Oscars for which the film was nominated. Details about the role Washington will play are being kept secret for now. Sequel to the Oscar-winning film Gladiator which will follow Commodus' nephew, Lucius.
Gladiator 2 runs from 21 november 2024 in the cinema.
---