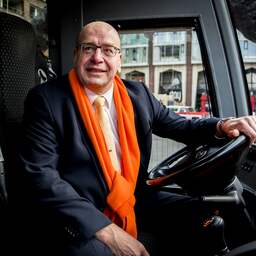 ---
March 18, 2023 at 12:58 p.m
Former State Secretary of Justice Fred Teeven has been appointed as a scout for the coalition formation of South Holland. Teeven will investigate possible options for a coalition in South Holland.
He was nominated on Saturday by the BBB, which has become the largest party in the province with 9 seats. The VVD came second with eight seats and GroenLinks third with six seats. Teeven himself was in 12th place on the list of candidates of the VVD.
A scout was also appointed in North Brabant on Saturday, who was nominated by the BBB; the mayor of Waalwijk Sacha Ausems. She is not affiliated with any political party.
"We want to conduct the talks in an open process. It is precisely Ausems' neutral position and her administrative experience that make her suitable for this role," says John Frenken, BBB party chairman in North Brabant. The mayor says he is honored with the assignment.
BBB is also the largest in North Brabant, with eleven seats. The VVD (nine seats) and GroenLinks (five seats) also follow here.
In the exploratory phase, BBB especially wants "that it should become clear which themes are sensitive according to the parties in the Provincial Council", says Frenken. "In recent years, we have learned that developments and challenges are following up at an ever-increasing pace." The exploratory talks are expected to be completed around Easter.
Scouts had already been found in the provinces of Groningen and Utrecht to see which coalitions are possible there. In Groningen it concerns mayor Ard van der Tuuk of the municipality of Westerkwartier and in Utrecht mayor Danny de Vries van Oudewater.
---
---