In the sixth season of the Emmy-winning Netflix series The Crown (2016– ) we will see how the British royals move on after the death of the beloved Princess Diana. Among other things, we will see how her eldest son William lives through his years at St. Andrews University, where he met his future wife Kate Middleton. Wondering if the actors look like the real royals? The first photos of the royal Netflix couple can now be seen.
Newcomers like Kate and William
Photos have emerged from the set of The Crown. Currently, the filming of the last season of the series is taking place in Scotland. Film industry newcomers Ed McVey and Meg Bellamy will reprise the roles of young William and Kate.
The actual encounter
How William and Kate met is unclear. While one claims that they met during their studies, the other claims that they must have known each other before they both went to study at the University of St. Andrews. According to sources, Kate would have specifically chosen this university because of the handsome William. Presumably, in the absence of details, the Netflix series will put their own spin on this story or perhaps fill in the gaps using one of their many anonymous sources.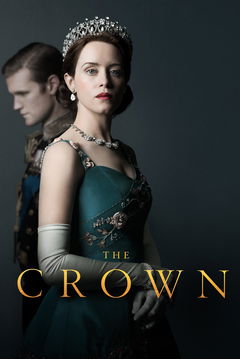 8.6 Watch on Netflix • Based on true events, 'The Crown' follows the political rivalries and romance of Elizabeth II's reign and the events that shaped the second half of the 20th century.
It is not yet known when the sixth season of The Crown will be shown on Netflix.
Beeld: Still 'The Crown' via Netflix/Andrew Cooper
---