---
Mar 17, 2023 at 00:17Update: 9 minutes ago
A day after the provincial elections, Utrecht is the only province where the result is not yet clear. BBB, which became the largest in all other provinces, is almost on par with GroenLinks in Utrecht. And although the result is largely known, some municipalities are still counting votes.
In Utrecht, 91.5 percent of all votes were counted around midnight. We are still waiting for the municipality of Veenendaal, which did not finish counting the votes until after midnight.
Counting in Veenendaal was delayed because four polling stations had temporarily halted counting. Despite counting "until late into the night" in the night from Wednesday to Thursday, it was not possible to complete the task.
Now that the figures from Veenendaal have been received, the final result for the province of Utrecht can also be determined. On Thursday evening, BBB and GroenLinks were almost evenly matched. BBB, for example, accounted for 13.1 percent of the vote and GroenLinks for 13.3 percent.
In the eleven provinces where the result is (virtually) clear, BBB is the largest party. A possible victory of Caroline van der Plas' party in Utrecht therefore also means that the BBB has received the most votes in all Dutch provinces.
Several municipalities are still counting
It was not only in Utrecht that counting the votes took longer. At the moment, the results of Nijmegen, Rotterdam and Leidschendam-Voorburg, among others, are not yet final. But the BBB has such a big lead in these provinces that the result is almost certain.
In the night from Wednesday to Thursday, the ministry already saw how the polling stations struggled to count the votes. That is why the ministry decided that some polling stations could stop counting if the counters were too tired.
Why the counting took so much longer is still under investigation. Minister Hanke Bruins Slot (Internal Affairs) said on Thursday that it may be due to the high turnout. The "awkwardly large" ballots could also lead to delays.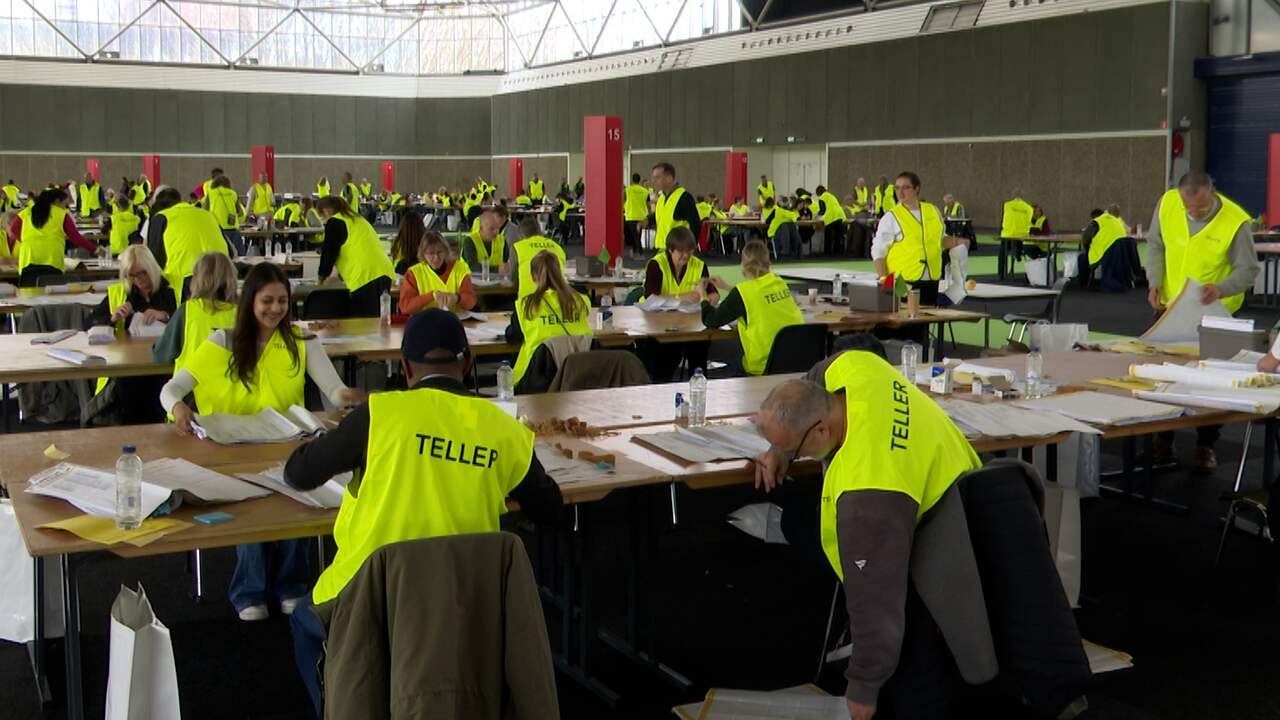 0:42 Play button
---
---