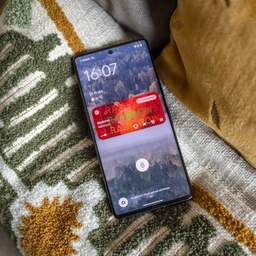 By Tim Wijkman-van Aalst
---
Mar 17, 2023 at 11:12 Update: 5 minutes ago
A number of smartphone models from Samsung, Google and the Chinese manufacturer Vivo can be taken over remotely. Google warns about this on Friday. Attackers only need the victim's phone number to hack into the smartphone.
Google security researchers discovered a total of eighteen security vulnerabilities. Four of these are very serious, the researchers warn. Malicious people can exploit the security holes to take over phones remotely, without the user noticing.
The security holes are in certain Exynos processors from Samsung. They are used in devices from the Google Pixel 6 and 7 smartphone series, but also in, for example, the Samsung Galaxy S22 and Galaxy A53. Millions of copies of those Samsung models have been sold worldwide.
Google itself has already released a security update for its Pixel smartphones. According to the tech giant, Samsung has not yet done so. Despite this, Google has decided to disclose information about the security issues. The tech company says it is afraid that malicious people will quickly discover the leak and abuse it without users of the phones in question knowing.
According to Google, users of affected smartphones can easily protect themselves against exploitation of the security holes without a security update. To do this, they must disable Voice over LTE (VoLTE, calling via the 4G network) and Voice over WiFi (VoWiFi, calling via WiFi networks) in the settings of their phone.
NU.nl has asked Samsung for a response. A spokesperson for the company was not immediately available for comment.
---
---