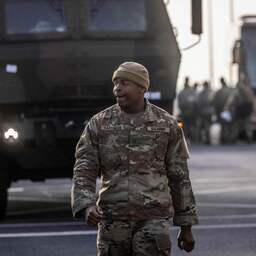 Poland has arrested six people on suspicion of espionage for Russia, the BBC reported on Thursday.
According to Polish authorities, it would be a group of foreign citizens. The group is said to have installed secret cameras along railway junctions and other key Ukrainian army supply routes.
The hidden cameras are said to have been placed at an airport in the Polish province of Rzeszów, among others. That airport is located tens of kilometers near the Ukrainian border and is regularly used to transport goods from the United States or Europe to the country.
That supply point for both military and humanitarian aid is so important that Washington also secures the airport. According to radio station RMF FM, the suspects would have plans to sabotage the supply of goods and weapons.
In the meantime, security at the airport is said to have been increased.
Poland is an important ally of Ukraine. Since the beginning of the war, the security services have arrested several people on suspicion of spying for Russia.
---
---