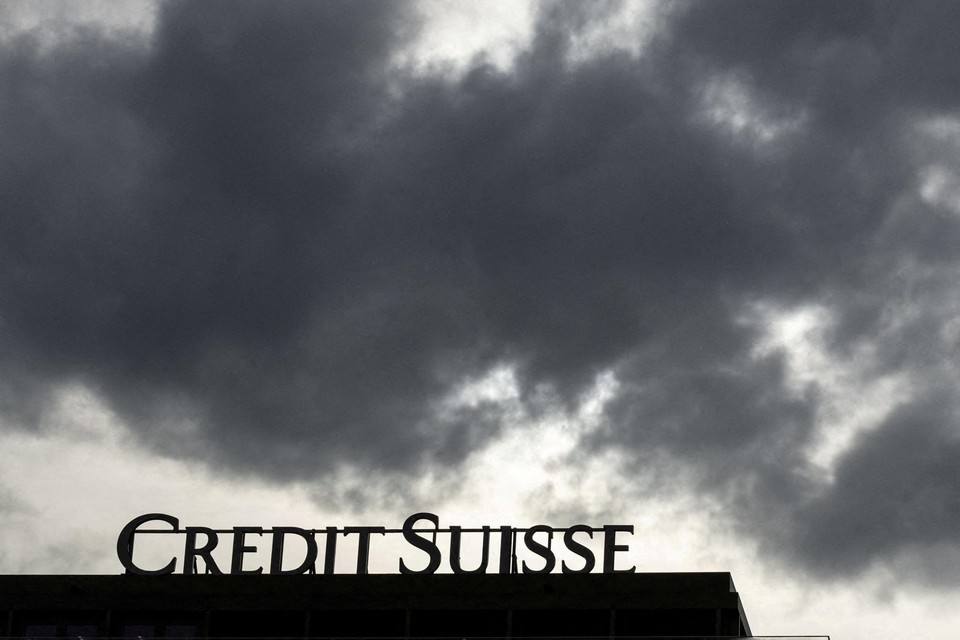 The Swiss central bank released a statement on Wednesday evening promising to provide financial support to the troubled Credit Suisse if necessary. With these words, the authorities in Switzerland seem to want to reassure the financial markets. Both the central bank and regulator Finma say they are keeping a close eye on the situation.
mtmBron: BELGIAN
Today at 22:39
Credit Suisse has long been under pressure as customers continue to withdraw money from their accounts over concerns about the bank's future. On Wednesday, the chairman of Saudi National Bank, the largest shareholder, said he did not want to invest any more in Credit Suisse. That statement caused great unrest in the banking sector and the share of Credit Suisse plummeted more than 24 percent on the stock exchange in Zurich on Wednesday.
In the statement, the Swiss authorities emphasize that Credit Suisse still meets the strict requirements regarding, for example, buffers and meeting payment obligations. Details on when aid might be provided are not given in the statement.
In the United States, there has been a lot of unrest in the banking world in recent days due to the collapse of Silicon Valley Bank and Signature Bank. However, the problems there seem to be unrelated to the situation at Credit Suisse. "There are no indications of an immediate risk of contagion for Swiss institutions as a result of the current turmoil in the US banking market," the Swiss central bank and Finma said.
---
---