---
Mar 15, 2023 at 5:04 AMUpdate: 3 minutes ago
The allegations of transgressive behavior against NOS presenter Tom Egbers also affect MORES. Egbers' wife Janke Dekker was until recently chairman of the reporting center for the cultural sector. Several NOS employees said that they did not dare to go to MORES because she worked there. The parties involved tell NU.nl to keep their confidence in the hotline now that Dekker is gone.
In January, Dekker said on NPO Radio 1 that she would resign immediately if there were reports about herself or family members. "The reputation of the hotline always comes first," said Dekker. Last weekend she announced that she is resigning her duties and will not be returning as chairman of MORES. Fellow board member Amber de Vente will take over her duties.
Dekker's husband, Tom Egbers, is one of the persons accused of transgressive behavior at NOS Sport. MORES respects Dekker's decision to leave, the reporting center says in a response. "Janke Dekker is a textbook example of an honest director who enjoys an excellent reputation. Under her care, the reporting center has grown enormously in recent years."
Dekker knew about one of her husband's affairs and states that there was no question of transgressive behaviour. With this she goes against the testimonies of various sources of de Volkskrant. The fact that Dekker openly doubts this led to raised eyebrows: a support center like MORES must be impartial in a situation like this.
"At Mores I have always resisted eliminating people without hearing both sides," Dekker said in the AD on Monday.
The reliability of the reporting center is not at stake
After a tour of NU.nl along several parties affiliated with the hotline, it appears that none of them believe that the reliability of the hotline is at stake.
"Our confidence in MORES as a point where people can report has not been violated," says the Kunstenbond. "But we are in discussion with the board about how this should be done. It is right that Dekker cannot stay on in this situation. It is especially distressing that people who worked there did not feel free to report to MORES for years. MORES ignored that in the statement."
"Now that Janke has taken a step back, I hope people feel safe enough to report to MORES," said Ron Toekook, vice president of the Dutch Association of Film and Television Makers (NBF). "I have complete confidence in Amber as successor: she keeps a good overview and is honest."
Meldpunt was founded in 2018 for the creative sector
If you work in the cultural and/or creative sector and are confronted with transgressive behaviour, you can contact MORES. The hotline was founded in June 2018, just under a year after the MeToo movement emerged. News about transgressive behavior inside and outside the Netherlands drew a lot of attention to (sexual) violence and intimidation in the creative sector.
Many people had experience with transgressive behaviour, studies showed. For example, 60 percent of the more than five hundred respondents in a survey by the Kunstenbond had experienced intimidation at some point. Many people did not know where to turn with their experience.
That is why MORES was founded. Actress Janke Dekker took over as chairman of the board. "We have noticed that it is difficult for many employees and freelancers from the cultural sector to report to a confidential counselor at work," says a spokesman for the Kunstenbond. The union is one of more than sixty parties that are affiliated with the hotline.
"For example, if a person you trust at work is also a member of the Supervisory Board, it can be tense to approach that person. In addition, there is little job security in this sector and the differences in power between them are large. That is why we, as a sector, have decided that there must be an independent hotline."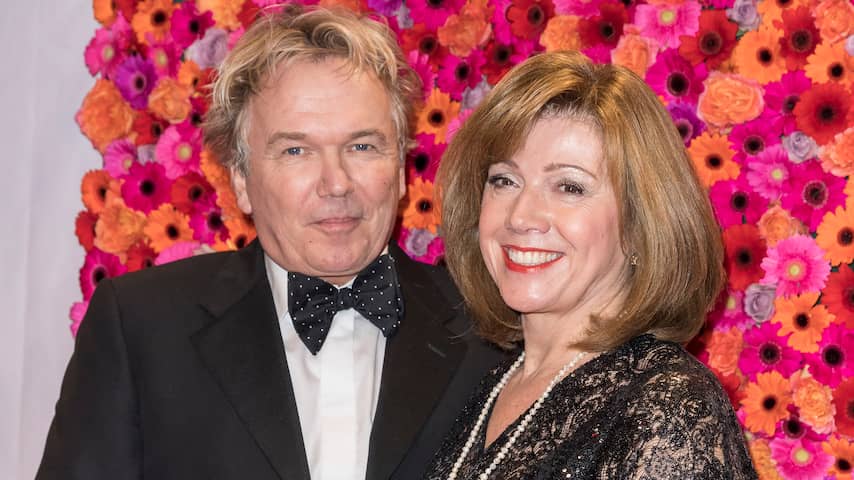 Tom Egbers and his wife Janke Dekker.Photo: BrunoPress
NPO, RTL, but also training courses are affiliated with MORES
NPO and RTL, courses such as the Herman Brood Academy and associations such as ACT Acteursbelangen, among others, are affiliated with MORES. They do not receive any insight into reports. They did, however, sign the Regulation against Undesirable Behavior and the accompanying protocol. With this, the parties say that they know what undesirable behavior entails and what action they must take if they identify this behaviour.
People are allowed to share their experience (also anonymously), but MORES can also assist victims with advice. If someone wants to take action, for example by talking to the employer or "the cause" of the unwanted behavior, MORES can also go along. In addition, the hotline can help with reporting or drawing up a formal complaint.
Only confidential advisers hold conversations and offer help. Dekker did not do that as chairman. "There is a clear separation between the board and the confidential advisors," says Toekook. "The confidential counselors only share how many reports they receive, nothing else."
NU.nl has tried several times to contact MORES. The hotline has not yet responded.
---
---