It wouldn't have mattered much if Netflix would have had to look for another villain for it Luther: The Fallen Sun (2023). Andy Serkis, who now takes on the role excellently, had almost turned down the role of bad guy. The character was "too dark" for him…
Must be relatable
In an interview with comicbook.com, the Smeagol actor explains that at first he "threw the script in the trash and wanted to take a shower". As an actor you need a way to relate to your character, Serkis explains. With a dark character like this sadistic serial killer, it's difficult.
First of all, when I read it, I almost turned down the part because this is literally one of the darkest characters I think I've played in terms of, how you kind of find a way in him that's relatable. So I literally threw the script in the trash and wanted to take a shower, it was dark.

Andy Serkis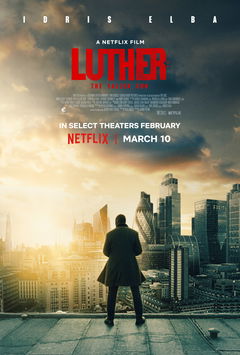 6.5
Luther: The Fallen Sun (2023)
Watch on Netflix • In the epic continuation of the 'Luther' series, a serial killer terrorizes London while the brilliant but disgraced John Luther is under lock and key.
Another villain
Still, Serkis came to his senses and figured out a way for himself to put the character into perspective. Not David Robey is the bad guy, but the internet and ourselves.
Then I started thinking about what it actually says. And the real monster of this piece, I think, is the internet and us, and what we've done to hand over responsibility to this monster that we've created. And David Robey is, in a sense, the conduit for that. We've all gotten into this world basically from deep fakes and the dark web and AI and all the devices we've become so utterly dependent on. So yes, he's a despicable character, but he's a product of today.

Andy Serkis
Luther: The Fallen Sun is now available on Netflix.
Beeld: Still 'Luther: The Fallen Sun' via Netflix
---