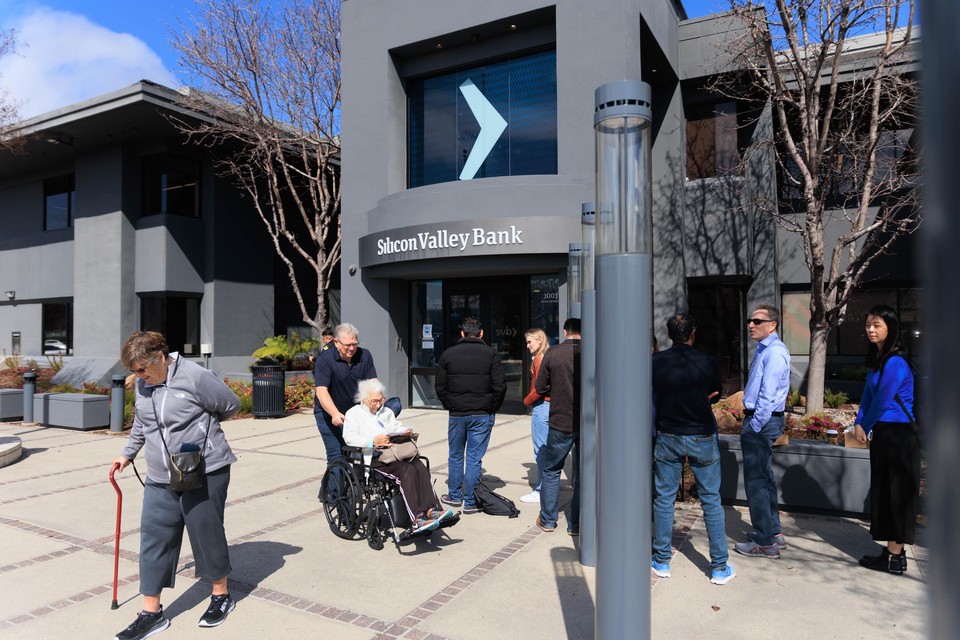 EU Financial Services Commissioner Mairead McGuinness of Ireland struck a reassuring tone on Wednesday when she spoke to the European Parliament in Strasbourg about the possible consequences for Europe of the collapse of US banks Silicon Valley Bank, Signature and Silvergate. "The direct impact seems limited," she said.
gjsBron: BELGIAN
Today at 5:01 PM
The decline of SVB in particular is causing concern in the financial markets and beyond. The bank "has a very limited presence in Europe, and we are in contact with the appropriate supervisory authorities," McGuinness said. In Germany, the regulator has already imposed a moratorium on the local branch of the American bank. "And there are representatives (of SVB, ed.) in Denmark and Sweden, but no operational offices that collect deposits," says McGuinness.
That the three banks could collapse shows, according to McGuinness, that there were "gaps in the management of their finances", especially with regard to cryptocurrencies – which could not necessarily have been the case in the European Union. "These banks were not subject to the same strict liquidity requirements" as all European banks, she said. In the EU, Basel legislation imposes conditions on all financial institutions, regardless of their size, including liquidity requirements. That is not the case on the other side of the Atlantic, says McGuinness.
Draw lessons
That does not prevent, she continued, from thinking about whether lessons should not be learned from what happened in the US, taking into account an economic and financial context "in full change" due to higher interest rates. "The banks are adapting, and we must remain alert," but the situation "is being closely monitored by national and European authorities," McGuinness said.
Belgian MEP Johan Van Overtveldt (N-VA) already sees two lessons that can be learned. "On the one hand, central banks must maintain their trajectory and resist pressure to deviate from current policies. This is necessary to fight inflation, but also to avoid overly speculative behavior," he said. On the other hand, Van Overtveldt advocated more financial stability, for "higher capital requirements" for "banks and financial institutions in general". As the European institutions are still negotiating the "banking package", it is not too late for that, said the former finance minister.
---
---