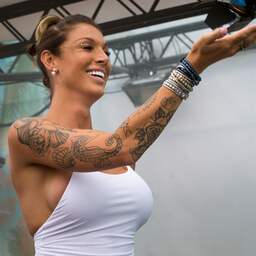 Prime Video has made a documentary about former Big Brother star Kelly van der Veer. The film KELLY can be seen on the streaming service from March 31.
In the documentary, Van der Veer talks about her experiences as one of the first transgender women on Dutch television. She tells how she managed to deal with the "constant stream of negative attention" at the time.
The 42-year-old Van der Veer also talks about her conscious choice to work as a sex worker after she became known in 2001 for her performance in the third season of Big Brother. In the documentary, other well-known people from the LGBTIQ + community also speak, including Nikkie de Jager.
The portrait was made by director June te Spenke. "I do think I've come to understand Kelly after following her on camera for over a year. I hope the viewers will love her as much as I do. Not everyone needs to understand her, but let's start with to respect."
---
---