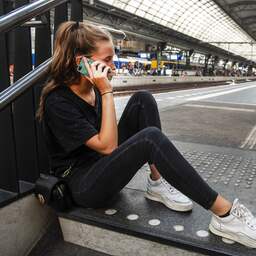 MBO and HBO schools are experiencing more and more problems due to the public transport strikes. Students are increasingly forced to fail because they cannot get to classes or educational institutions due to the failure of buses and trams, NRC reports. Due to the practical nature of vocational education, online lessons hardly offer a solution.
NRC made an inventory of the problems of countless study programmes. Spokespersons and directors note growing absenteeism. A major problem is the volatility of the public transport strikes, it is often not known in advance which buses or trains will or will not run in the region.
Lecturers and directors state that it "looks like corona is back". According to the MBO Council and the Association of Universities of Applied Sciences, there is a noticeable difference between the various regions.
The problems mainly affect schools in provinces such as Drenthe, where many students live far from their education. For example, recently 20 of the 24 students at Drenthe College were unable to reach a lesson due to a strike in the transport system.
The schools point out that the strikes have a major impact on "students who are struggling financially" because they often have to stay at home.
---
---