---
March 14, 2023 at 07:50
La Liga president Javier Tebas is shocked by the FC Barcelona bribery scandal. The Catalan club is being charged in Spain for suspicious payments to the former vice-president of the referee commission.
"The problem that is happening now is the worst I can remember," Tebas told Movistar channel Vamos on Monday evening. "There have been payments from Barcelona to the Vice President of the Referees Committee. That is abnormal."
Between 2001 and 2018, FC Barcelona transferred a total amount of about 7.3 million euros to a company that is in the name of former vice-president Jose Maria Enriquez Negreira. According to the Catalan club, the payments were for advice.
The Public Prosecution Service (OM) in Spain states that Negreira was paid by FC Barcelona so that referees would whistle in the club's favour. The Public Prosecution Service is not only going after Barcelona. Former presidents Josep Maria Bartomeu and Sandro Rosell are also being prosecuted.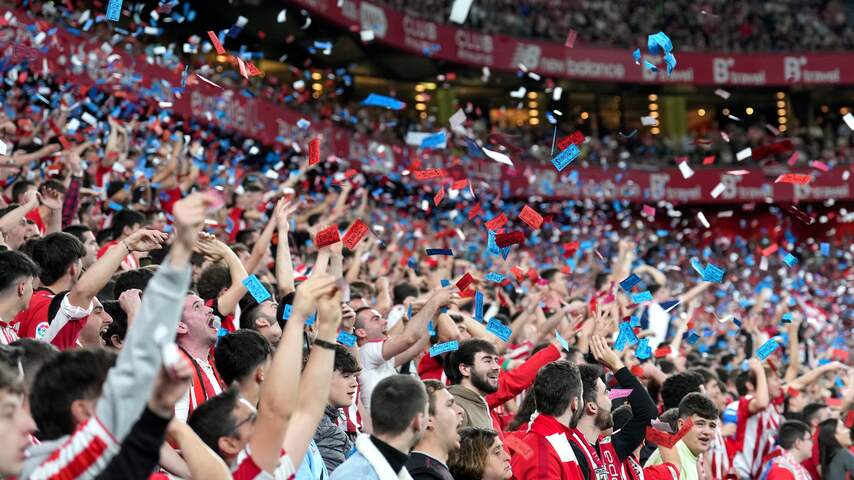 Supporters of Athletic Club expressed their dissatisfaction with a playful action on Sunday about the FC Barcelona bribery scandal. Photo: Getty Images
"We have not heard a good explanation from Barcelona"
The allegations are causing a stir in Spain. Rival Real Madrid even announced to support the charge. Athletic Club fans threw counterfeit bills into the air in the home game against Barcelona last Sunday. It had the Barcelona logo and the word "MAFIA$" printed on it.
"It is understandable that this case causes tension," says Tebas. "The reputation of football is at stake. I am ashamed. We have not heard a good explanation from Barcelona."
Barcelona president Joan Laporta, meanwhile, continues to insist that his club has never tried to influence referees. The sixty-year-old Spaniard said earlier that people are trying to discredit the club, because Barcelona is proudly leading in La Ligs.
"Fierce attacks are taking place with the aim of tarnishing our club logo, which have nothing to do with reality," an emotional Laporta said on Monday. "You can be sure that the board I get to chair will defend itself in every way."
---
---