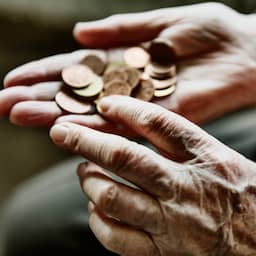 ---
Mar 14, 2023 at 12:58 Update: 4 minutes ago
The number of Dutch people with consumer credit, such as installment purchase or credit with a credit card, fell to 7.8 million last year. In 2021, this will still be 8 million people. The number of payment arrears on loans has also decreased, according to new figures from Stichting BKR.
The number of people with payment arrears on a loan fell to 619,000 last year. A year earlier, there were still 677,000 loans in arrears.
In addition, fewer people received debt assistance last year. At the end of 2022, there were 41,000, compared to 46,000 at the end of 2021.
The BKR foundation says that the decrease is special, given the financially challenging circumstances with high inflation. According to chairman Peter van den Bosch, debt problems are being tackled well.
"The decrease in payment arrears and debt arrangements seems to be at odds with the current financial challenges for many vulnerable households," says Van den Bosch. "But we see that both consumers themselves and the government are taking the necessary measures."
Many payment arrears in South Holland and Flevoland
According to the BKR Foundation, there are considerable regional differences in the number of loans. Relatively speaking, most people with a loan live in the Achterhoek, Limburg and Twente. But the number of payment arrears is no higher than average. The payment morale in those regions is therefore good, according to the BKR Foundation.
Most payment arrears are in the regions around Rotterdam and The Hague and in Almere and Lelystad. The fewest payment arrears are in the small municipality of Rozendaal, near Arnhem.
The BKR Foundation sees that people in their fifties and sixties have the most consumer credit. Twenty-somethings have the least. However, it is only in the latter category that the number of loan arrears is increasing.
---
---