Fans of thriller series can go to Netflix for the compelling series The Glory (2022–2023). The mystery from South Korea shoots high into the Netflix top 10 and is flooded with praise.
Useful Netflix pages:
'A powerful series'
The Glory is currently in 4th place in the Netflix top 10. There are no concrete viewing figures, but with such a position it is clear that the revenge series is viewed en masse. "So well made. And was on the edge of my seat," it sounds on Twitter from the viewer. Since last week, the second part of season 1 can also be seen on Netflix.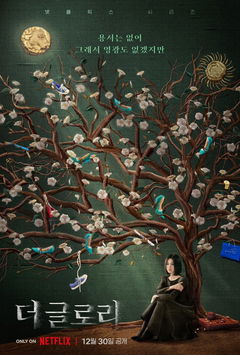 8.0 Watch on Netflix • A woman who survived horrific high school abuse launches a well-planned revenge operation to punish the perpetrators for their crimes.
Revenge
In her high school days, Moon Dong Eun dreams of becoming an architect. But due to a brutal violent attack from her bullies, she is forced to drop out of school. Years later, the bully marries, has a child, and attends the same primary school where Moon Dong Eun now works as a living room teacher. After years of plotting, Moon Dong Eun begins her revenge plan against her former bullies and the students who let it happen.
Beeld: Still 'The Glory' via Graphyoda/Netflix © 2023
---