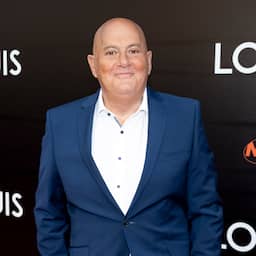 ---
Mar 13, 2023 at 8:22 PMUpdate: 10 minutes ago
Jack van Gelder did not join the SBS6 talk show HLF8 as planned on Monday. According to presenter Hélène Hendriks, the presenter has decided to "take a break" after Friday's article in de Volkskrant about transgressive behavior at NOS Sport.
According to Hendriks, Van Gelder is not "to hide" in the talk show. He has enough to say on the subject, but feels that "he can never get it right," says Hendriks. The presenter did not say when Van Gelder plans to return to HLF8.
Talpa was not immediately available for comment on Monday evening.
Van Gelder told HLF8 on Thursday that at least two reports have been made about him to external confidential advisers of the NOS. According to him, one report was about an incident in which a female colleague called him in 2011 or 2012 when he was in the bath. "A remarkable story. She then asked if I wanted to be her mentor. And then I would have said: 'If you come and sit with me in the bath, fine.' That's a joke to me, but that hit her pretty hard, it turns out."
In another incident, the presenter is said to have used "whore or other terms" to a female colleague. Van Gelder has apologized for the first incident.
De Volkskrant published an article on Friday evening about alleged abuses at the editorial office of NOS Sport. The newspaper spoke to 32 employees, former employees and other people involved, including journalist and former professional cyclist Marijn de Vries and presenter Aïcha Marghadi. The incidents mentioned by Van Gelder are also mentioned in the article.
---
---