Tonight the exciting award season comes to an end for most stars, but not for Outlander star Caitríona Balfe. Balfe has revealed that she has been nominated in the Best Actress category by the prestigious Irish Film & Television Academy. Colleague star Sam Heughan was right there to congratulate her. The ceremony will take place on May 7 in Dublin.
The Irish Oscars
Balfe announces the news via Instagram, writing that it is a great surprise and that she is very pleased. The Irish Film & Television Academy is an Irish organization with approximately 1000 members involved in film and television. The purpose of the organization is to encourage original and creative production work and to encourage excellence.
The close bond between Balfe and Heughan
Heughan, who Balfe seems to have always been close to over the years, also expressed his joy for his colleague, responding with: "Congrats lovely! 🙌". The two have been friends since they first met while auditioning for Outlander in 2013. Heughan had already been cast at the time, but the production struggled to find the perfect Claire. The search ended abruptly when Balfe auditioned. The actors immediately hit it off and it wasn't long before they became known as one of TV's most romantic couples.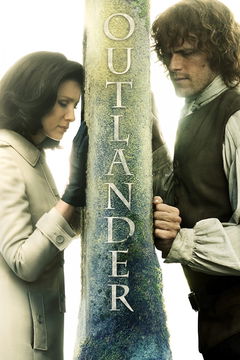 8.4 Watch on Netflix • The series 'Outlander' follows the life of Claire Randall *(Caitriona Balfe), a happily married nurse who mysteriously disappears shortly after World War II and awakens in 1743 Scotland.
Image: Still 'Outlander' via TMDb
---