Last night was an important night in the movie industry, not only because of the many Oscar parties going on, but also because the auction for a short story written by Chris Hicks ended. It's about I Am Not Alone, a story that according to several studios is the perfect template for a major genre film. Netflix eventually won the bidding war against Warner Bros. and reportedly put down a multi-million dollar fee for the story.
Hallucinations and threats
Director Misha Green, known for Lovecraft Country (2020), will not only direct, but also write the script. In the lead role we will see Oscar winner Jessica Chastain. The story is about a mother whose life unravels when she suffers from excruciating migraines that cause her to hallucinate and begin to see creatures. In a nutshell, it will be a sci-fi story about a mother who has to defend her family from a threat only she can see.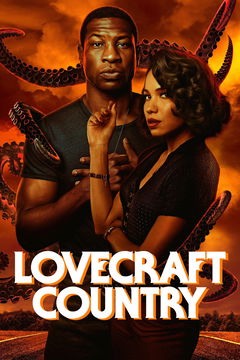 7.1 Watch on HBO Max • 'Lovecraft Country' is an anthology horror series that follows 25-year-old Atticus Black who, along with Letitia and his Uncle George, take a road trip across 1950s Jim Crow America to find his missing father.
A special vision
I Am Not Alone will be produced by Simon Kinberg, Audrey Chon, Craig Flores, Scott Glassgold, Peter Katz, Kellt Carmichael and Chastain. Kinberg was readily available last night to comment on the news:
I'm a huge fan of Misha's work and have been friends with Craig for years so when I was sent this story and heard they were involved I was blown away with excitement. Misha's vision for the film is unlike anything I've seen before. Working with Jessica again just makes it even better.

Simon Kinberg, producer
---